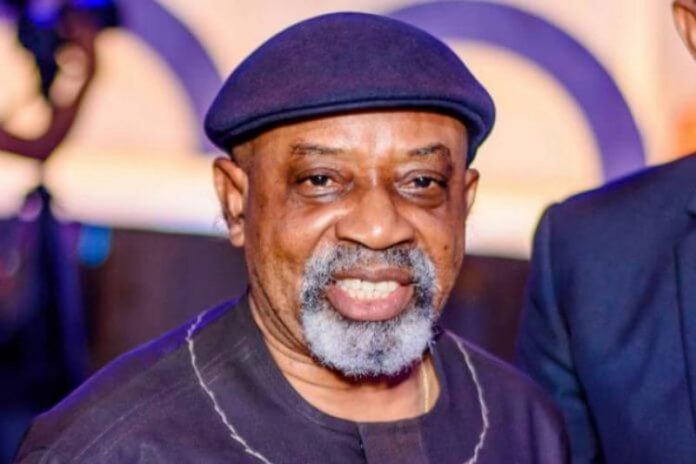 The Minister of Labour and Employment, Dr. Chris Ngige has slammed the National Chairman of the ruling All Progressives Congress (APC), Mr. Adams Oshiomhole, sayin that he was talking out of ignorance when he threatened him to inaugurate the boards of federal agencies and parastatals under his ministry or be suspended from the party.
A medical doctor and erstwhile governor of Anambra State, Ngige said he was not afraid of suspension from the ruling party.
Apparently reminding Oshiomhole that he was a recent entrant to the ruling party, the minister said he was part of those who founded the APC before Oshiomhole joined the party.
The minister who stated this while speaking with State House correspondents at the Presidential Villa, Abuja stated he had earlier in his written response to Oshiomhole explained why the board of the Nigeria Social Insurance Trust Fund (NSITF) was yet to be inaugurated.
According to him, the board of the parastatal was yet to be inaugurated because of reports of diversion of funds to the tune of N48 billion.
Continuing, Ngige said: "Our National Chairman, I am in receipt of a letter referenced APC/NHDQ/ GEN-S/28/018/003 dated July 11, 2018, which was sent from your office and received by me on July 12, 2018.
"Ordinarily, I would not believe the letter was from you except for the barrage of media statements that came before I saw the letter. I read the contents of this letter with both amazement and utter disbelief."
Oshiomhole had on Monday said that the APC under his leadership would not continue to tolerate ministers who abuse their office and disrespect President Muhammadu Buhari by refusing to carry out his directives.
He dared Ngige not to comply with the directive within the stipulated time and see if he will not be suspended and thereafter, sacked from the federal cabinet.
When Ngige was confronted with the ultimatum given to him by Oshiomhole to comply or he would be suspended by the party, Ngige exclaimed: "How? In a party that we formed and brought them in? The man (Oshiomhole) is talking out of ignorance. I am not afraid of suspension."
Ngige revealed that he had reconstituted three boards out of the four agencies and parastatals under his ministry, but has not been able to constitute the board of NSITF because of cases of financial malfeasance, which have put the agency under investigation by the Economic and Financial Crimes Commission (EFCC).