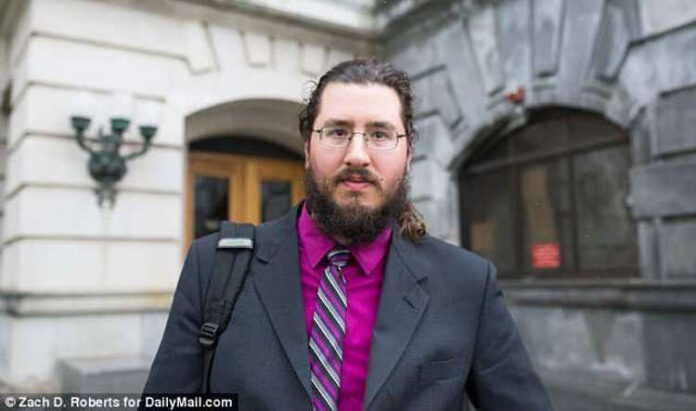 Michael Rotondo, the 30-year-old man whose parents went before a judge to evict him, has finally left his parents' home.
Thanks to $3,000 lent to him by conspiracy theorist Alex Jones, Rotondo packed up his belongings and took them to a storage unit, where they will stay until he can find a permanent home. In the meantime, he is staying in a $25-a-night Airbnb.
It took eight years and a court order to get Rotondo out of his parents' suburban tract home outside Syracuse, New York.
He had until noon Friday to vacate the premises, where Mark and Christina Rotondo claimed their son paid no rent and did nothing to help with household chores.
The couple went to court after sending five written notices to Michael, telling him he was no longer welcome in their home.
"There are jobs available even for those with a poor work history like you," one letter they sent him reads. "Get one — you have to work!"
Last week, a judge sided with his parents and gave him a deadline of June 1 to leave their home.
All did not go smoothly, however. Rotondo called police Friday morning, complaining his father would not let him pack up a set of Legos. The toys, Rotondo said, were for his son, whom he lost custody of last year.
In the end, Rotondo was allowed to take the toys and leave home.
"This isn't a game show," Rotondo told the Post-Standard of Syracuse. "I don't have to guess what's behind Door Number 1."
And with a honk and a wave to journalists camped outside his family's house, Rotondo was gone.