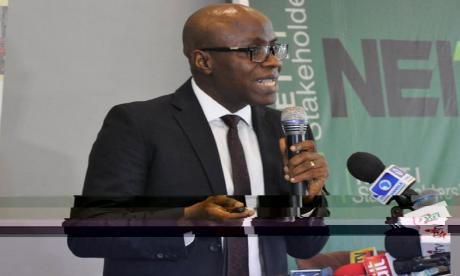 The Nigeria Extractive Industries Transparency Initiative (NEITI) has insisted that the Nigerian Liquefied Natural Gas Limited (NLNG) $16.8 billion accruable dividend from 2000 to 2015 was not remitted to the Federation Account.
Describing the outstanding payment as a "big elephant", NEITI's Executive Secretary, Waziri Adio, noted that the NNPC agreed with his agency that the amount was still outstanding as it confirmed the figure was $16.8 billion.
Adio spoke during the civil society and media consultations on remediation engagements in Abuja recently.
"From our records, from our reports, this money did not go into the Federation Account. The last time we did the audit, NNPC said it got a letter from the Presidency it should hold the money in trust and it should spend as directed," he said.
According to him, NEITI requested the corporation to issue it a copy of the said letter to know whether there was any authorisation and who authorised it.
He described the NLNG as a shadow under which people hide to question whether it was the Federal Government or the federation that made the investment in the NLNG.
Continuing, he said: "If that money belongs to the Federal Government, that money cannot be spent without appropriation. If you think it belongs to the federation that money should be with the Federation Accounts Allocation Committee (FAAC). And that money has not got there".
Adio said on the alternative, the money at the very minimum belongs to the Nigerian public, noting that it is the responsibility of the NNPC to give an account of how the money was spent.
The NEITI Chief Executive Officer insisted that the Department of Petroleum Resources (DPR) does not still have metering infrastructure, stressing that "we cannot independently say this is how much oil we produce."
He said although Nigeria could hazard a guess about how much oil it sells, the country could not yet produce any record of how much oil it produces.
"We know how much oil we sell but we cannot specifically say that this is how much oil we produce," he said.
He recalled that even the Federal Executive Council meeting had also made the declaration that the scale of measurement infrastructure in Nigeria is inadequate.
He called for the cancellation of the automatic retention of 450,000 barrels of crude oil daily by the Nigerian National Petroleum Corporation (NNPC) as allocation to domestic refineries when they are presently refine little or nothing.
To NEITI, domestic crude allocation should match local refining capacity as it rejected NNPC's claim that "domestic crude oil allocation is dictated by the need to ensure products availability in the country rather than refinery capacity."