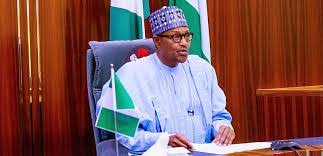 Anyalewechi Anthony, Yenagoa
A group called the Movement for the Survival of the Izon Ethnic Nationality (MOSIEND) has warned the Federal Government over its decision to revoke Oil Mining Lease (OML) 46.
The marginal oil field which is situated in the oil and gas rich Bayelsa State has been the bone of contention for years.
This is coming on the heels of the Department of Petroleum Resources (DPR) decision on April 6, 2020 to announce the revocation of OML 46 alongside 10 out of the 13 marginal fields' licenses it issued to indigenous oil firms to build capacity and promote Nigerians participation in the oil and gas industry.
MOSIEND disclosed that the OML 46 asset held by Bayelsa State Government located within onshore swamps in the state which it won in 2013 through a bidding process conducted by the DPR was revoked for being inactive.
The President of MOSIEND, Mr. Kenneth Tonjo-West sated this in the Bayelsa State capital, Yenagoa at the formal inauguration of additional members into the group's executive council.
He said it was unfair for the Federal Government to seize the fields given to the state without genuine and verifiable reasons, adding that the oilfield has gone into test production after full development and was ready for commercial production.
"It was this oil field that gave Bayelsa State the right of oil prospecting license. It was also based on it that the state established the Bayelsa Oil Company Limited and it has produced about 1,000 barrels of crude oil for evaluation and hence the claim in some quarters that the field has remained dormant is false" he said.
Tonjo-West said that the call had become more crucial because some states in the country were already in control of resources deposited in their land.
"We have borne the brunt of oppression and marginalization for more than half a century. There is no commensurate development in our land following the discovery of oil in commercial quantity in our land," he said.
The MOSIEND President also used the occasion to condemn the breakdown of law and order in the aftermath of the EndSARS protest across the country.
His words: "We support peaceful agitation. While we condemn the hijack of the protest by hoodlums to perpetrate crime, we wish to say that it was wrong for security agents to attack the protesters".
Also speaking, the Chairman, MOSIEND Elders Council, Mr. Timi Ogoriba said the Ijaw nation would continue to move against oppression and injustice.Ogoriba who was MOSIEND pioneer President, said that the group and other rights outfits in the Niger Delta region would not fold their arms and watch the people suffer in the face of their abundant natural resources.