A Lagos base journalist, Dr. Ovie Edomi has been elected as the Chairman of the Federated Maritime Media Chapel (FMMC).Also elected were six other journalists who are expected to handle various aspects of the association which is a chapel of the Nigeria Union of Journalists (NUJ), Lagos State Council.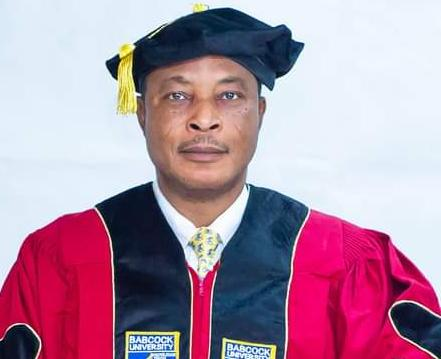 These include the Vice Chairman; Mr. Gboyega Oni; Secretary, Mr. Felix Kumuyi; Assistant Secretary, Mr. Babajide Okeowo; Treasurer, Mrs. Shullamite Foyeku; Financial Secretary, Mrs. Joy Eso Brown; and Auditor, Mr. Lod Onyeji.
In the same vein, Mr. Okey Iroegbu and Mr. Funso Olojo were unveiled as Ex Officio members of the chapel.
The election which took place Monday at the NUJ, Lagos Council state-of-the-art Press Center, Ikeja attracted many media practitioners from far and near.
While administering the oath of office on the newly constituted executives, the Chairman of NUJ, Lagos Council, Mr. Adeleye Ajayi enjoined the new executives to imbibe the culture of excellence in the discharge of their duties while upholding the tenets of journalism.
Adeleye who is also seeking for a re-election in the forthcoming election in the council noted that the new executives will pilot the affairs of the chapel for the next three years.
Responding on behalf of the executives, Edomi thanked Ajayi for what he called "his insightful leadership" since his emergence as the Chairman of the council
Edomi who has about three decades of journalism practice experience is a PhD holder in Mass Communication specialising in Development Communication, Babcock University, Ilisha Remo, Ogun State.
Among other places, he worked with TELL magazine for over a decade before becoming the Business/Maritime Editor, Money Post, before establishing South South International magazine in 2006.
He was equally a former Publicity Secretary, Association of Communication Scholars and Professionals of Nigeria; President, League of Maritime Editors; and Media Consultant, Maritime Academy of Nigeria (MAN), Oron, Akwa Ibom State when the late Mr. Joshua Okpo was the Rector and Chief Executive Officer (CEO), of the premier maritime education training institution.
An indigene of Eku where the famous Eku Hospital is located, in Delta State, Edomi promised to run an open administration that would be fair to all members.
He also stated that the welfare of journalists operating in the maritime sector that are members of NUJ will be the major focus of his administration.