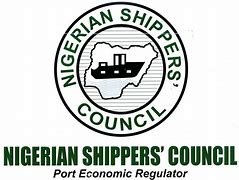 The Nigerian Shippers Council (NSC) has unveiled an online registration user guide for operators and shippers in the country.
The initiative seeks to tackle insecurity and return total sanity full operations in the nation's seaports, especially the ones located in the Eastern part of the country.
While unveiling the online portal for the registration of regulated port service providers and users in the Rivers State capital, Port Harcourt stated that the process would return sanity in the ports and ensure the ease of doing business in the area.
In his remarks at the occasion, NSC Director, Consumers Affairs, Chief Cajetan Agu noted that it is the first of its kind in the zone just as shipping activities at the ports.
Agu who represented the Executive Secretary, NSC, Hon. Emmanuel Jime pointed out that insecurity is one of the challenges confronting operations at the Eastern ports, adding that the innovation would provide means of tackling it.
"The user guide is to demonstrate a move away from manual registration to on-line platforms. This is going to reduce time and cost. It will also make it easier for stakeholders. It will help us know the people who are customers, shippers and operators accessing the port. It will assist to give out information.
"The registration of the operators will bring sanity in our Eastern ports. If you don't know the people that are operating in a particular area you cannot manage them. The issues of security are there. When you don't know anybody security is compromised, but when you know the people, security is guaranteed. With this, we can profile people and know who is doing what in the port", he said.
He enjoined those operating and doing business within the Eastern ports to register so that they can operate freely.
NSC Director, South-South Zone, Glory Onojedo in her remarks disclosed that access into the ports earlier lacked control, adding that the operators and the zone are happy with the move.
"The registration means so much to us in this zone. If you look at the ports in the Eastern zone particularly, Area 1 Port and Onne, access into the ports lacks effective control. As it is now registrations will control access into the port. Most importantly is the fact that when you register on this portal as a service provider or user, it gives some level of integrity to your business. It will aid the ease of doing business", she said.