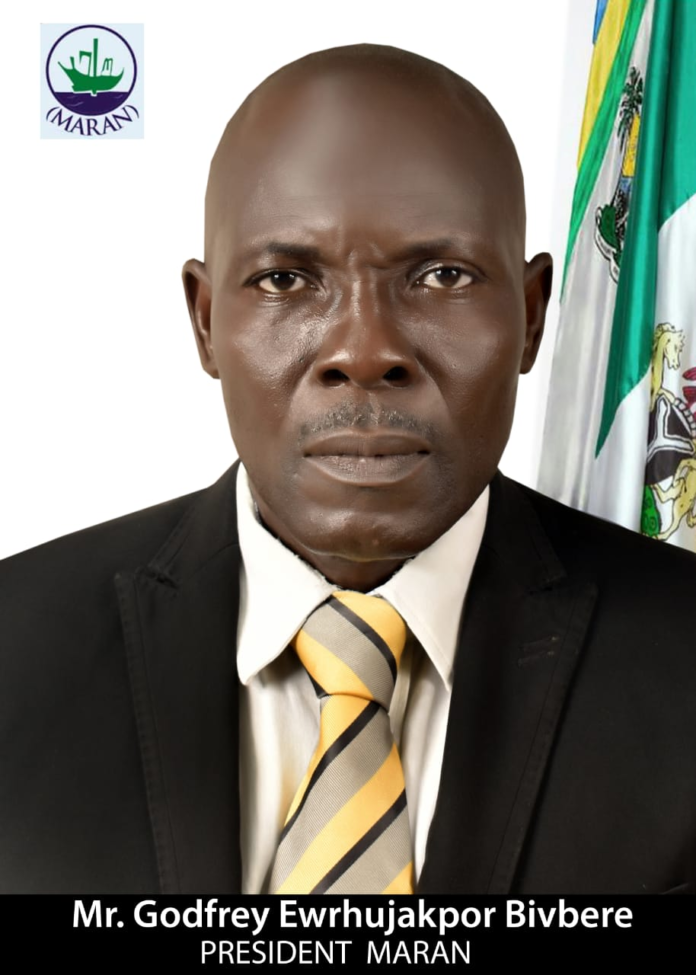 Following the intense lobby for key positions in the President Bola Ahmed Tinubu's cabinet, the umbrella body of journalists covering the maritime sector of the economy, the Maritime Reporters' Association of Nigeria (MARAN) has called for the appointment of maritime professionals, especially the Minister of Transportation.
The call is coming on the heels of the appointments of none-maritime professionals as Minister of Transportation and heads of agencies in the ministry over the years particularly in the eight years tenure of former President Mohammadu Buhari.
The association argued that the appointment of maritime professionals as minister by President Tinubu is the only way to ensure Nigeria gainfully harnesses its maritime sector worth over $9 trillion.
In a statement issued by its President, Mr. Godfrey Bivbere and made available to Maritime Bits, MARAN averred that the appointment of a maritime professional as the next Minister of Transportation will maximize the enormous potentials in the maritime industry in the years ahead.
He explained that the nation's maritime sector holds immense potentials to transform the economic fortunes of the nation via higher revenue generation, massive employment and other gains that will be gainfully harnessed with a Transport Minister who fully understands the industry.
His words: "When we talk about the effective utilization of the Nigerian waterways for barging and river ports or transporting passengers to achieve a balanced transport system in Nigeria or we stress the significance of quick turnaround time for ships at Nigerian ports and speedy evacuation of cargoes from ports using multimodal approach; all these issues have far-reaching effects positively and negatively that could be addressed by a Transport Minister who is a maritime professional."
He opined that some of the major challenges attributed to the suboptimal performance of the Nigerian ports and other aspects of shipping are linked to leadership failures which result from the appointment of non-professionals.
Meanwhile, at a recent maritime summit organized by MARAN on the deplorable state of port infrastructure, one of the recommendations was that; "technocrats and industry experts should be appointed to lead maritime agencies to ensure persistent development of the port sector driven by quality leadership."
The association also observed that within the last 8 months, the immediate-past Minister of Transportation, Alhaji Mu'azu Jaji Sambo was able to make strides towards repositioning the nation's seaports, inland waterways and river ports, as well as dry ports.
Buttressing its position, it noted that Sambo had over three decades work experience in the maritime sector having started his career at Nigerian Ports Authority (NPA) before moving to the National Inland Waterways Authority (NIWA) where he rose to the position of General Manager.
While wishing Tinubu an impactful administration, it reassured the presidency of its partnership and promised to prioritize solution-based journalism to tackle critical challenges plaguing the nation's maritime sector.