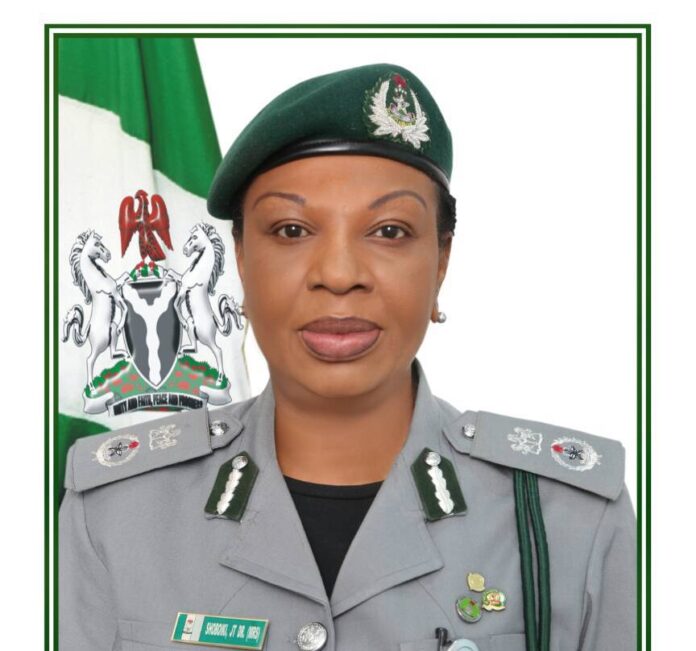 The Customs Area Controller (CAC), Murtala Mohammed Airport Command, Comptroller Jayne Shoboiki has implored stakeholders in the maritime industry to embrace the new Nigeria Customs Service (NCS) clearing process called Nigerian Integrated Customs Information System II (NICIS II).
The NICIS II is an upgraded version of NICIS comprises the ASYCUDA++ processing and risk management system. Those incorporated into the NICIS system include modules for e-manifest, e-payment, an electronic form 'M', Risk Assessment Reports (RARs) now Pre Arrival Assessment Report (PAAR) and Passenger Baggage Entry Declaration.
The NICIS II was launched in the command last month by the Nigeria Customs Service (NCS) Technical Team Unit, Abuja.
The command in a statement signed by its Public Relation Officer, Mr. Ephraim Joseph Haruna said one of the huge benefits of the NICIS was its ability to interface with other government agencies and private stakeholders who are still working toward upgrading their systems in ways conducive to eventual creation of fully integrated e-trade platform.
According to the statement which was made available to Maritime Bits, NICIS II has an increased automation, with increased use of risk management and reduced rate of physical examination of goods. NICIS II has the capacity of streamlining clearance by introducing a Trade Portal Manager (TPM) used by traders to capture declarations from any point with their phones, IPad, and laptops and an automatic triggering of release after payment.
Continuing, the command said: "With the introduction of this NICIS II platform at the MMA Command, the Customs Area Controller enjoined the command's stakeholders to co-operate with the Nigeria Customs Service as the upgraded platform will improve the clearance processes and facilitate regional trade using Nigeria as a hub for goods in transit to other countries.
Quoting Shoboiki, the command said the CAC noted with concern the teething problems the stakeholders are passing through at the initial stage and implored them to bear with the system as the Technical Team Unit from Abuja and Webb Fontaine are still around to resolve all the initial problems and put stakeholders through before leaving the command.
While thanking all stakeholders for their usual understanding and co-operation, the CAC wishes to inform them that she has met with the terminal operators and sought their understanding in the area of demurrages as all necessary measures are been put in place to resolve all challenges.