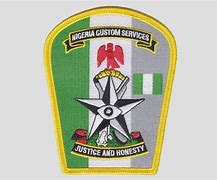 Following an upsurge in scammers taking advantage of unsuspecting Nigerians to defraud them of a yet-to-be ascertained huge sum of money through fake advertisements online, the Customs High Command has said there is no iota of truth in the claims by the fraudsters.
Though the antics and tactics of the fraudsters are not new, Maritime Bits checks revealed that in the wake of the fast approaching Yuletide, there was an increase in the activities of the scammers across the country.
The activities of the scammers are said to be on the rise, especially in Customs formations close to Nigeria's border communities.
In a statement obtained by Maritime Bits, the Nigeria Customs Service (NCS) stated that it is not auctioning goods or embarking on any form of recruitment online.
According to the Public Relations Officer (PRO), NCS Headquarters, Abuja, Mr. Abdullahi Maiwada, the service disassociated itself from the activities of fraudulent entities preying on unsuspecting individuals through social media platforms, falsely claiming association with it for purposes of auctions or recruitments into the service.
His words: "Our attention has been brought to a surge in scams orchestrated by deceitful individuals impersonating high-ranking officials within the NCS. These fraudulent tactics exploit the public's trust, promoting fictitious auctions and sham recruitment drives purportedly endorsed by our service.
"All seized/overtime goods have laid down standard operating procedure for disposal in line with the Nigeria Customs Service Act, 2023. While these items might be in our custody, NCS officials are only authorised to conduct auctions or recruitment with the requisite legal backing in line with our processes and procedures".
Continuing, the NCS spokesman said: "The NCS unequivocally asserts that auctions of seized goods are never conducted via any social media platform. Any such claims on social media should be treated as fraudulent and promptly reported. Individuals are advised to visit any customs formation nationwide and meet with the Public Relations Officers to verify any financial commitments related to seized goods or recruitment before proceeding.
"Our commitment remains unwavering in protecting the public from fraudulent activities. We implore everyone to exercise vigilance and prudence when approached with offers or announcements regarding customs auctions or recruitment."