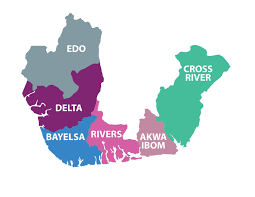 *Proposes N50b Youth Endowment Fund
*Seeks Declaration of State of Emergency
Anthony Anyalewechi, Yenagoa
The Movement for the Survival of Izon Ethnic Nationality (MOSIEND) has expressed concern over government poor attitude towards the development of the oil and gas rich Niger Delta region.
It vowed that it will ensure that the federal and state governments adopt what it called "proactive measures" to ease the suffering of the people in the region.
In an exclusive chat with Maritime Bits in the Bayelsa State capital, Yenagoa, it maintained that it will not compromise its stand to seek redress in the issues plaguing the wealthy but poor Niger Delta region.
The group did not also spare the leadership of Bayelsa State for the backward development in the coastal state.
It stated that after series of appraisal it carried out on the way and manner the state is being run, it identified human development deficit as an aspect that the government has derailed over the years.
President of MOSIEND, Comrade Kennedy Tonjo West who spoke on behalf of the group said he was very uncomfortable with the level of poverty in the state, just as he suggested that money accruing into the state should be appropriated to policies that will improve human capacity and create employment opportunities through entrepreneurship.
According West, government must juxtapose its policy decisions and policy statements to see how it affects the welfare of Bayelsans. Crime rate is increasing daily because of poor socio-economic factors.
He enjoined the Bayelsa State governor, Senator Douye Diri to declare a state of emergency on youth development in the state.
He revealed that MOSIEND is working on modalities to augment the state government efforts on youth empowerment.
According to him, the modalities would entails three segments, namely, reorientation, repositioning and recovery of lost grounds in all critical areas.
He berated the state government for what he called "gross neglect of human capital development" even as he argued that if the leadership of Bayelsa State spent all its allocation on building infrastructure without developing the youths it will amount to an exercise in futility.
West revealed that the N50 billion youth development endowment fund targeted for investment on empowerment of 1,000 youths through entrepreneurial skill training and sports will be launched in the state soon.
In order to make a success of the project, he said MOSIEND will partner with the state government, interventionist agencies and multinational organizations.
His words: "We are working hard to see how we can raise N50 billion Ijaw Youths Development Endowment Fund. The money will come from NDDC, NIMASA, NCDMB and intergovernmental agencies. The partners are going to have the value of their money if they invest in this. We shall raise levy because government cannot do it all alone. For us, reorientation, repositioning and recovery are things we are doing by taking purposeful, effective and visionary leadership to the clans. When they are aware of their roles, they can now stand as the watch dog to effect the checks and balances they are supposed to do."