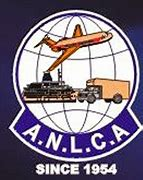 1. Introduction:
The meeting was propelled by the need to address the negative impact of the lingering misunderstanding in the leadership of the Association of Nigeria Licensed Customs Agents (ANLCA), especially in the freight forwarding sub-section of the maritime industry which has lasted over 4 years.
The misunderstanding was characterized by individual egocentric drives and selfish interests over and above corporate interests and goals.
The Customs Consultative Committee (CCC) observed the absence of strong professional will in the industry and its impact on the practitioners, organized a strategic mutual professional peace accord, aimed at providing solutions to a lasting peace in ANLCA cum professional wellness and sustenance of professionalism in the industry.
The event which held on Wednesday July 19th, 2023 aimed at proffering an enduring and lasting peace in ANLCA.
The occasion was anchored by the 7 man ANLCA Leadership Professional Mutual Accord Committee constituted by the Customs Consultative Committee (CCC) Chairman, Aare Hakeem Olanrewaju and was ably supported by other members namely DCG Augustine Warikoru (retired), DCG Liman Bello (retired), Mrs. C.F.O Ezenwa, Comptroller Dimka Victor (retired), Alhaji Inua Mohammed, Dr. Eugene Nweke (Secretary).
Other key very important personality invited to assist with contributions towards achieving peace are Chief Peter Eloka Okocha, Sir Ernest Elochukwu, Prince Olayiwola Shittu, Barrister Hassan Bello (special guest of honour), Eze Ambassador. Damian Obianigwe, Chief Oye Ariyo, Toyin Odeyemi.
The special guest of honour, made a presentation titled "The Desirous Peace in ANLCA Administration as a Panacea for Professional Growth and Practitioners Well Being". In his presentation he noted that while the lingering internal leadership differences amongst the leaders within the past four years lasted, the profession and practitioners are confronted with several administrative and operational challenges owing to non-prompt strong willed leadership directions and focus, the question then will be, is ANLCA still a nucleus driver and professional pace setter in the port supply chain?
2. Specific Industry Observations for a Visionary Leadership Oversight – Highlight of Concerns Expressed in the Presentation:
The special guest of honour went ahead to call on the attention of the leaders concerning their mis-prioritize leadership focus by illuminating on industry, national and global concerns requiring leadership interventions but unattended to, which he captured under the following subheadings for the leadership attention:
■ . CRFFN Yet To Give Strong Professional Leadership Direction:
i. Logistics competence and world logistics passport:
Nigeria's ranking in logistics performance index is at 110 out of 160 countries in 2018.
ii. Digitalization of freight forwarding and supply chain services:
iii. The adoption of cargo integrity concept with regards to load distribution; cargo securing; classification; documentation; declaration; ineffective data transfer and ease of doing business.
iv. Uneven professional capacity building – training and retraining slow.
v. Nigeria Customs Service earns 7% on annual revenue collection – forwarders/agents earns no standard commission.
vi. The cargo clearance process within the Customs port was reported as being militarized by the previous administration.
vii. The state of our port and activities of terminal operators and cargo delivery corridor – leadership failed to check nor join forces with the economic regulator to subject certain operations to probity.
■. Facts to justify that our profession is s ick and in dire need of intervention:
a). On professional leveraging on The 2014 code of practice for packing of Cargo Transport (CTU) Code – jointly developed by the IMO/ILO/UNECE – Leadership appears less concern to this vogue.
b). The non-mandatory global code of practice also address issues such as training and the package of dangerous goods – leaderships not doing much on educational sensitization of its members in this regards.
c). On Stagnated Shipping Industry Growth:
The followings beckon for a concern:
︎ Losses in the Shipping Industry is on the high side, due to lack of strong willed professional administration regulator can't mitigate it alone without facts supplied by the leadership.
︎For instance, the poor packaging and delivery of goods, leads to about an annual industry estimated cost of $6 billion, beside actual loss there are other losses inherent.
• The shipping industry lacks capacity at attaining seamless operations and it is replete with myriads of complains.
︎ Those contributing to high inflation rate. – All of this should concern leadership.
■ Import and Export Performance:
︎The number of product exported out of Nigeria stood at 434 products whilst the number of products imported into the country stood at 4,048 products, an indication that Nigeria is an import dependent economy.
︎ Nigeria export of goods and services as a percentage of Gross Domestic Product (GDP) = 14.22% and import of goods as a percentage of GDP = 19.80%
︎ Trade growth was recorded at – 5.86% compared to the world growth of 1.13% for same period. This also should bother professional leaderships.
■ High Cost of Shipping Into Nigeria:
As reported in 2021, Freighting cost for a 40ft box from China to Nigeria is $8,500; while to Ghana and Lome is $3,500 and $3,000 respectively.
■ On the Ease of Doing Business: The 2017 report of the World Bank annual report on the Ease of Doing Business ranked Nigeria at 145 among the 185 countries.
■ On trading across border (an indicator for measuring a country's ports effectiveness): The same report ranked Nigeria as very low at 183 out of 185 countries.
■ On import cargo clearance out of the port: The number of imports cargo subjected to physical examination stands at 68.7%.
■. On insurance policy premium: The insurance premiums stands 1.5% compared to Europe, Asia and America 0.55%.
■ Poor transportation network results in the high cost of doing business at the port and overall cost of goods and services.
■ High shipping company and terminal handling charges (THC)
■ Annual freight estimated cost is between 5% billion to $6 billion.
■ Import and export processing and clearing on the high side, compared with our neighboring countries.
■ A choked profession – foreign freight forwarding firm and their stooges dominating the space:
He concluded by calling on the leadership to let go their differences and pursue common cause of professional leadership direction and tackle concerns raised above for the overall professional cum industry growth.
3. General Observations:
a). There was no major conflict amongst members but misunderstanding of certain policy intentions.
b). Polarization crept into the association due to factional differences which manifested into primordial sentiments.
c). Most of the crisis were triggered by the election of members of the board and management.
d). Election of individuals and appointment of persons into positions were not done by merit, competence and capability but on sentimental factional basis and other primordial considerations
e). CRFFN which is the regulating body has not been able to give strong and adequate professional leadership directions.
f). Disputes amongst members were hastily taken to court without exhausting internal mechanism for resolving disputes.
g). Members that lose elections do not accept defeat in good fate.
h). Many of the past executives invested their personal resources instead of addressing them and allowing justice to prevail.
i). The association has been operating three versions of its constitution i.e. the 2008, 2013 and 2020 constitutions. The 2013 version was the one registered with the Corporate Affairs Commission (CAC) but they noted that the 2013 document was not ratified by the Annual General Meeting (AGM).
j). The house agreed that a constitutional amendment could be done, if need be, after all elections.
k). The association cannot be allowed to foldup/suffer because of needless crisis.
l). They all share a common sentiment that the association must be kept alive and all members are willing to make the necessary sacrifice to sustain it.
4. Reading of the Mutual Accord Meeting Resolutions.
The accord meeting was mutually resolved as follows:
i).The 2013 constitution remains the reference point of the association. Therefore, decisions reached at this reconciliation meeting will be based on the 2013 constitution deposited with the CAC.
ii). Members of the presently constituted ASECO should continue in office subject to confirmation by the CCC that all members of the commission hold valid licenses.
iii).The Board of Trustees (BOT) as presently constituted by the CRFFN meeting should continue in office subject to the verification of the members licenses by the CCC pending the election of a new board by ASECO within the earliest possible time.
iv). ASECO should conduct a new NECOM election within one month from the date of this meeting, 19th of July 2023.
v). A press release be jointly signed by the Chairman and the Vice Chairman of the Board of the association to the effect that an agreement has been reached on the present NECOM to round up in the next two weeks after which it will hand over the affairs of the association to the board while ASECO concludes the election within four weeks from today the 19th of July 2023.
vi). There should be an internal redress mechanism to be used by members before recourse to court or any external body.
vii). All pending court cases be withdrawn forthwith and the association be given an opportunity to address the issues internally.
viii) The licenses of BOT members and ASECO as presently constituted should be verified by the CCC within one week from the date of this meeting being 19th July 2023.
ix). It was unanimously agreed that all members in attendance sign and endorse this resolution in the order of recorded attendance.
5. Further Endorsement of the CCC Consensus Resolution as ANLCA Transcorp Hilton Accord 19/O7/23:
Members were unanimously appreciative of the initiative by the consultative committee to broker this truce amongst feuding factions to end the lingering crisis and enable the association to chart a way forward, hence, for reference purposes hereafter, shall be referred to as: CCC/ANLCA Mutual Professional Peace Accord.
6. Motion for the Adoption of the Peace Accord as a Working Document:
The motion was moved to adopt this communiqué by Prince Michael Oyeniyi and seconded by Barrister Enekwechi Raymond Onyinba in the interest of the association.
7. Vote of Thanks:
Chief (Mrs.) C.F.O Ezenwa offered a vote of thanks on behalf of the committee while the BOT Chairman of ANLCA, Alhaji Taiwo Mustapha offered a vote of thanks on behalf of ANLCA family.
The CCC Chairman, Aare Hakeem Olanrewaju crowned the vote of thanks.
8. Closing Prayer/Departure:
Hajia Bola Muse gave the closing prayer to draw the ANLCA Professional Mutual Peace Accord curtain close. Subsequently, members departed from the venue much happier than they did when they came in.
9. Signatories and Endorsement to CCC/ANLCA Mutual Professional Peace Accord:
Those in attendance and are signatories to the peace accord are:
1. Aare Hakeem Olanrewaju – Chairman
2. DCG Augustine Warikoru (retired) – Member
3. DCG Liman Bello (retired) – Member
4. Chief (Mrs.) C.F.O. Ezenwa – Member
5. Comptroller Dimka Victor (retired) – Member
6. Alhaji Inua Mohammed (former National President of ANCLA) – Member
7. Dr. Eugene Nweke, Rff (Secretary)
8. Alhaji Inua Mohammed
9. Barrister Hassan Bello
10. Chief Peter Okocha
11. Chief Ernest Elochukwu
12. Prince Olayiwola Shittu
13. Chief Henry Njoku
14. HRH Eze (Ambassador) Damian Obinigwe.
15. Chief Oye Ariyo
16. Prince Taye Oyeniyi
17. Alhaji Taiwo Mustapha
18. Prince Ozo Chukwurah
19. Chief Dayo Azeez
20. Chief Emenike Nwokeoji
21. Segun Oduntan
22. Abdulrahim A. Abdul
23. Hajia Bola Muse
24. Alhaji Abdulazeez Babatunde
25. Chief Bayo Oyekanpin
26. Bar. Enekwechi Onyimba
27. Mr. Joseph Sanni
28. Dr. Farinto Kayode
29. Dr. Obi Okonkwo.
30. Eniola Igbaroola
31. Chief Kingsley Offor
32. Alhaji Lameen Aliyu
33. Chief Michael Ebeatu
Dr. Eugene Nweke, Rff
Committee Secretary.