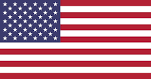 Cable News Network (CNN) has named a 2017 alumna of the United States government-sponsored International Visitors Leadership Programme (IVLP), Ms. Abisoye Ajayi-Akinfolarin, as one of the top 10 CNN Heroes of the Year.
Ajayi-Akinfolarin's organization, Pearls Africa Foundation, which she founded in 2012, assists girls from undeserved communities in Nigeria gain relevant technological skills to transform their lives. The beneficiaries get training in HTML, CSS, JavaScript, Python and Scratch and visit tech companies to reinforce their learning and broaden their horizons.
A statement issued by the U.S. Consulate General, Public Affairs Section (PAS), Information Specialist, Mr. Temitayo Famutimi and made available to Maritime Bits said Ajayi-Akinfolarin's GirlsCoding project has reached more than 400 beneficiaries, including girls from orphanages and correctional homes, in addition to young women fleeing the violence perpetrated by Boko Haram. The GirlsCoding project is being supported by the U.S. Consulate General Lagos.
According to the statement, in 2017, Ajayi-Akinfolarin also founded Lady Labs Innovation Hub, a female-focused tech centre which caters specifically to the technological needs of female undergraduates enrolled in the STEM fields of study and female entrepreneurs.
The graduate of the University of Lagos participated in a three-week IVLP exchange programme focusing on "Education and Activism for Young Women." The IVLP is the U.S. State Department's premier professional exchange programme.
CNN described the 10 finalists as "remarkable trailblazers who have truly changed the world." Each Top 10 CNN Hero will be awarded $10,000 and the CNN Hero of the Year will receive an additional $100,000. The honourees will also receive free capacity-building training from the Annenberg Foundation, a leading supporter of non-profits worldwide.