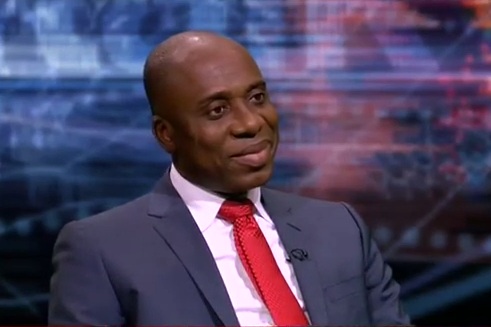 We are now conducting joint cargo examination with other government agencies in the nation's seaports, airports and international land borders, the Nigeria Customs Service (NCS) has said.
In the same vein, it said it has begun the issuance of joint report for the release of goods at the conclusion of every examination.
The service argued that with the implementation of the Customs Information Integration System (NICIIS) 2, it is no longer cumbersome for importers to get release their consignment from the port.
These were disclosed by the Customs Area Controller (CAC), Apapa Area Command, Comptroller Musa Jibrin while addressing executives of the Maritime Reporters Association of Nigeria (MARAN) who paid him a courtesy call in his office recently.
Continuing, he said: "In no distant time, the Apapa road would have been done and this would translate into vibrancy of the economy and economic activities coming out of Apapa. By the time it is finished, Apapa would bounce back.
"NICIIS 2 intended to encourage compliance to government fiscal policies; it is also for every stakeholder to be on the same platform with customs, to embrace full automation. We are confidence that with the implementation of NICIIS2, we would work better, when it is time for examination, we go to the exam bay together with all concerned agencies, after this, everybody comes back to the system, once the report is issued jointly, it makes it easy for the releasing officer to raise TDO to the terminal operators"
President of MARAN, Mr. Anya Njoku had earlier in his opening remarks stressed the need for customs to preserve the jobs of Nigerian clearing agents noting that foreigners have taken over their jobs
He stated that there was need for NCS to issue clearing licenses to individuals and not corporate bodies.
According to the CAC, it is the corporate bodies that perpetrate most of the crimes in the clearance process. This is where most of the problems are emanating from. If you look at the form C30, we are looking at individual declarant and not corporate declarants. It is that corporate declarant that we are having issues with and we are investigation who they are. This is why we say, we want to know who the declarant are.
Explaining how it works, he said: "If you issue customs license to a company, the foreigners come here and register a company, he is the managing director, but the chairman would be a Nigerian, meanwhile the managing director is the one taking decisions, signing money taking money away, so let the declarant not be a corporate entity, let it be an individual so that we would know those who are criminals and hiding under corporate license".