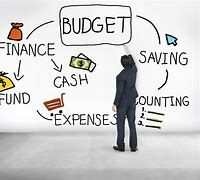 By Akorede Ogunsakin
These are the identified problems in our discourse on Nigeria's present socio-economic situation with applicable solutions bearing in mind that statistics and other academic jargons might not be applicable in our peculiar circumstances as a country.
Rising inflation due to removal of premium motor spirit (PMS) popularly called petrol subsidy.
Unfavourable exchange rate as a result of the unification of exchange rates policy.
Governance glitches which manifest through lack of empathy from our insensitive political elites.
The solutions to these identified challenges are briefly stated below:
Our refineries should urgently be revamped so that they can become functional in the shortest possible time.
Modular refineries in existence should be monitored for better productivity and quality products in the short run by responsible and standard based instruments of the laws of the land.
Dangote Refinery should not be relied upon as the as the unstated purpose and motives for its establishment would make the present miserable lives of ordinary Nigerians worse. A case in point is the continuous shift in the exact date it will start production despite the elaborate commissioning ceremony by former President Mohammadu Buhari few days to the end of his eight (8) years tenure in office.
Deposit money banks (DMB) should be responsible for and guided by the rule for the purchase and sale of foreign currencies as well as conversion to naira over the counter through domiciliary bank accounts as well as naira accounts. Insider trading of foreign currencies through proxies should be discouraged and penalized.
Nigerian institutions should not charge fees, price and any other economic transactions within Nigeria and to Nigerians in foreign currencies.
Nigeria should not spearhead any war against her neighbours, especially Niger Republic even if the present dialogue with the coup leaders in the West African country did not yield the desired results.
Political elites and their families including close allies and associates, especially those in the corridors of power at all tiers of government should lead by example.
Close associates and allies of the present government such as Alhaji Asari Dokubo should be checkmated as their public actions and inactions would not only be disastrous but also counter-productive in the short or long run.
9 The student loan initiative of the Federal Government should be made realistic and the processes for its application totally digitalized to minimize human contact that be abused by those saddled with the responsibility of disbursing the loans. Similarly, tuition fees should be increase gradually so that the management of tertiary institutions would be in a position to meet the rising needs of running a sound academic institution in line with global standards and practices as long as indigent students can easily get loan to meet the payment of school fees and other charges on campus
The Federal Government should regard student loan as the best palliative for students in the tertiary institutions across the country.
There should be social insurance policy for all Nigerians and it should be compulsory for employment.
Producers of mobile phones and other electronic gadgets should be compelled to have their factories in Nigeria where those gadgets would be made and a specific number of talented but poor Nigerians be employed purposely for a possible transfer of technology.
Tax laws should be harmonized and straightened as some are not only amount to duplication but also unnecessary. For example, transfer pricing law should only be applicable to transactions between taxable related party transacting business with foreign subsidiaries or holding companies.
Local governments should be constitutionally empowered to be independent as a third level of government rather than mere appendages to the states governments.
Finally, the Federal Government should adopt a policy of "use what you make or produce" so as to reduce to the barest minimum the importation of virtually everything such as toothpicks, vehicles, champagne, cutleries and so on.
*Ogunsakin, a banker writes from Lagos