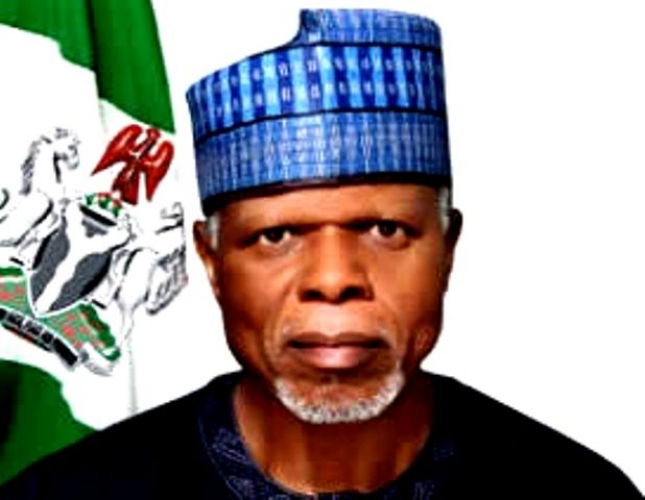 John Iwori
Officers and men of the Nigeria Customs Service (NCS) have been charged to redouble their efforts in curbing the smuggling of prohibited goods into the country.
They were also put to task on the need to enhance revenue generation into the coffers of the Federal Government.
The Kanwa of Katsina District Head of Ketare, Alhaji Usman Kankara Bello gave the charge when the new Customs Area Controller (CAC), Katsina/ Kaduna Command, Comptroller Oyeleke Abdullaziz paid him a courtesy visit in his palace in Ketare.
The monarch who is a retired Customs Officer and former CAC, Eastern Marine Command, Port Harcourt, Rivers State stated that besides trade facilitation, fighting smuggling and enhancing revenue generation are the core values of the service.
According to the traditional ruler, the call has become necessary with the increasing smuggling of foreign produced rice into the country. He noted that the federal government is investing huge amount of resources in the anchor borrower scheme and other agricultural programmes.
Bello argued that if the smuggling of foreign produced rice is allowed to continue, it will affect government policies on agriculture and local rice production in the country.
He tasked the new CAC on the need to curb the smuggling of illicit drugs such as tramadol and other hard drugs of similar nature which pose a great danger to the lives of youth in the country.
The monarch enjoined Comptroller Abdullaziz to ensure thorough check and examine all goods crossing the borders so as to address the menace of smuggling, especially the transportation of arms and ammunition into the country.
Bello who in his hey days in the NCS served in Lagos, Abuja and Borno State urged the CAC to redouble efforts on revenue generation for the government which are used in executing developmental policies and programmes to better the lives of the citizenry.
He charged the CAC to come up with fresh measures to enable him actualise the statutory roles and responsibilities of the NCS in his command. These include the reintroduction of monthly parade by officers and men as it provide an avenue to rub minds and exchange ideas on how to improve operations.
The traditional ruler who served NCS for 35 years before his retirement lauded Comptroller Abdullaziz for the visit and assured him of his support and advice at all times.
In his response, the newly posted CAC of the Katsina/ Kaduna commended the District Head for his fatherly advice and warm reception. He explained that he found it necessary to visit the Kanwa of Katsina who was his former boss to pay homage and seek his royal advice.
Abdullaziz who was accompanied on the visit by top officials of the command including his deputy, Namanu assured the traditional ruler that he would do his best in curbing all crimes along the border, especially smuggling.
He also promised to improve the present revenue generation capacity of the command while in its saddle as the CAC.