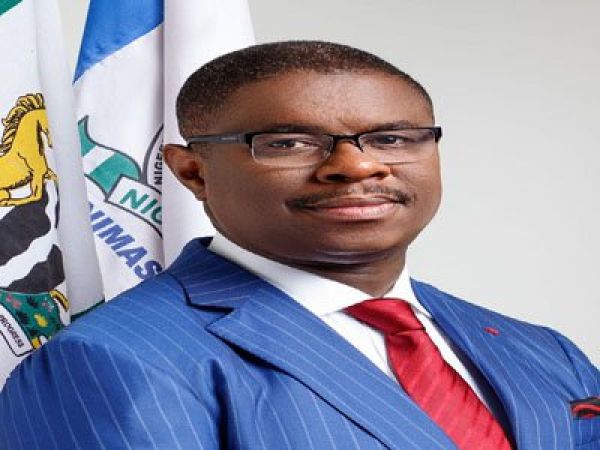 Ship chandlers in the country have carpeted the nation's apex maritime regulatory authority, Nigerian Maritime Administration and Safety Agency (NIMASA) for inability to deliver on its core mandate as enshrined in the NIMASA Act 2007.
Speaking through its umbrella organisation, Nigeria Licensed Ship-chandler Association (NLSCA) at a roundtable which took place at the conference hall of the Maritime Reporters Association of Nigeria (MARAN). Apapa, Lagos, the chandlers said NIMASA has failed in its primary assignment of building indigenous capacity in the maritime sector of the economy.
According to NLSCA, NIMASA has undue penchant for revenue generation rather than maritime development. The present NIMASA management had concentrated more of its energy on the award of contracts to foreigners and revenues generation with no attendant impact on the industry while their jobs were being given away to foreign chandlers by owners of vessels that operate on the nation's sea and particularly in the upstream sector of the oil and gas industry.
Going down memory lane, NLSCA President, Dr. Chukwuemeka Enebeli stated that before the advent of the defunct National Maritime Authority (NMA), now NIMASA, they were operating unhindered under the Nigeria Customs Service whenever they wanted to board vessels. But under the present NIMASA, they were finding it difficult to access vessels in the course of providing supplies.
As a result of this development, he revealed that Nigeria is losing billions of dollars in revenue and thousands of jobs to foreign chandlers annually.
Enebeli noted that less than one percent of Nigerian chandlers were engaged by the multinationals in the oil and gas industry to provide supplies for more than 2000 vessels and other oil facilities as against the 95 percent allocated to Nigerians.
According to him, all the needs of these ships and other oil facilities were being contracted to foreign chandlers in connivance with some Nigerians in government with excuses that Nigerian chandlers lack experience and finance. Right now, 300 members of the association are presently jobless with attendant losses in other sectors such agriculture, pharmaceutical, as well as the oil and gas industry.
He also revealed that on the international vessels, the situation was the same as all the supplies of over 15,000 international vessels that call at the nation's seaports were provided by foreign chandlers as only Nigerian chandlers acted as third party in the supply.
He expressed dismay over the dearth of vessels that could have provided jobs for NLSCA members in the maritime industry just as he noted that many local vessels had been arrested by the Nigerian Navy with many of their crew members languishing in detentions.
He stated that though NIMASA has qualified staff but its management distanced itself from ship chandlers and other stakeholders that could have given NIMASA ample opportunity to know their plights and come up with workable solutions to address their challenges.
"Our problem with NIMASA is lack of communication. NIMASA is now a tax collecting and contract awarding company forgetting its core functions. The management has not deemed necessary to call for us for a meeting to know our plight but rather globetrotting with no attendant effects on the industry. What is happening to the three percent levy and sea protection levy? What have they done with the money?", he said.
Chandlers are the professionals licensed by the NCS to supply the needed items such as food, wines, engine spare parts, pharmaceuticals, among other things on on-board ships.