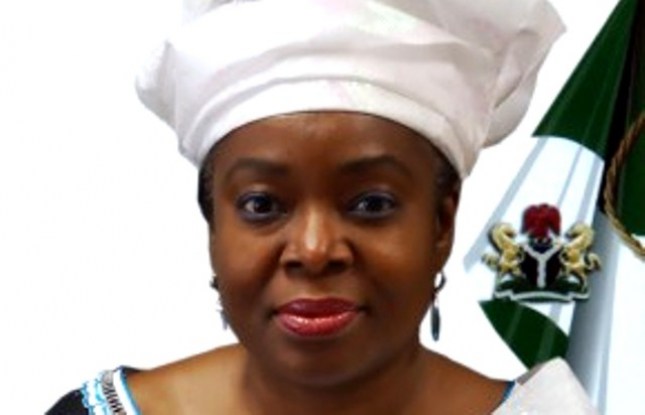 A former Minister of the Federal Capital Territory (FCT), Jumoke Akinjide, has returned N650 million to the coffers of the Federal Government, through the Economic and Financial Crimes Commission (EFCC).
Akinjide informed the court about this development Wednesday when she notified Justice Muslim Sule Hassan of a Federal High Court in Lagos of her plans to reach an out-of-court settlement with the anti-graft body.
The EFCC had preferred a fraud and money laundering charge against her over the campaign money for the Peoples Democratic Party (PDP) in Oyo State received from the former Petroleum Minister, Mrs. Diezani Alison Madueke.
Her lawyer, Chief Bolaji Ayorinde (SAN), told the court before the start of trial, that his client took the decision to return the fund complained of by the prosecution.
"The entire money from the charge is the sum of N650 million. The funds were campaign money for the Peoples Democratic Party (PDP) in Oyo state in the 2015 general elections. The defendants who were PDP chieftains in Oyo state acting on the collective decision of the party decided to refund the money.
"I had a word with the EFCC's lawyer, Rotimi Oyedepo, and we think it is wise going forward and at this point not to subject this matter to further adjudication and waste the time of the court. We decided that counsels on all sides should meet to look at the way forward on this charge, the money complained of having been refunded by the party through Jumoke Akinjide. My application is that the court should adjourn for further hearing pending the outcome of our discussion", Ayorinde said.
Other defence lawyers, Micheal Lana and Akinola Oladeji, were also in support of the plan.
Responding, EFCC's lawyer, Rotimi Oyedepo, said he is not opposed to an adjournment to allow for discussion between parties.
His words: "I confirmed the discussion with the silk this morning. But I want to say that the matter before the court is not principally about campaign funds. I also confirmed that the commission had recovered the sum of N650 million, not from the chieftains and principal members of the PDP, but rather from the first defendant (Oloye Jumoke Akinjide).
"Section 270 of the Administration of Criminal Justice Act (ACJA) 2015 allow parties to discuss. In view of the fact that the silk has applied for an adjournment to allow for discussion, we would not be objecting to his application."
After listening to the submissions of the two parties in the matter, the presiding judge, Justice Hassan adjourned further hearing in the matter till February 22.