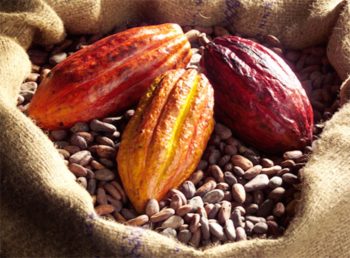 Nigeria's agricultural commodities export has exceeded 150 percent in the last one year, the Co-ordinating Director, Nigerian Agricultural Quarantine Service (NAQS), Dr. Vincent Isegbe has said.
Isegbe who revealed this while encouraging farmers and exporters of agricultural commodities, following the commencement of massive sensitization on export process on various crops noted that the increase was as a result of the intensity of NAQS sensitization efforts to ensure exporters of agricultural products comply with international standards.
His words: "We have embarked on massive sensitizations on how to go about the export of agricultural produce. We are going from state to state, and also using radio and television to complement our efforts. Agricultural export has increased by 150 percent in the last one year according to the Managing Director of Nigeria Ports Authority (NPA). We believe it has gone beyond that percentage."
He also disclosed that yam export and other crops were on the increase due to their high demand just as he attributed the increase to the exporters' response to the support of the NAQS.
According to the NAQS Co-ordinating Director, yam export has continued ever since and people are even getting more and more orders to export yam. Somebody has about 400, 000 tubers of yam to export and he is doing it. After that incident, he is still exporting yams. We are working together with him as an agency and he has no issues.
In a related development, NAQS has condemned the use of some containers in packaging agricultural commodities that are imported into the country.
The agency in a statement signed by its Head, Media and Public Relations, Dr. Gozie Nwodo said this kind of packaging have endangered the nation's agricultural economy.
Continuing, the agency said: "Following several queries and complaints from importers, exporters and other stakeholders regarding the issue of packaging materials for shipping cargoes, it has become necessary for Nigeria Agricultural Quarantine Service (NAQS) to reiterate the following; NAQS is concerned about solid wood packaging materials (SWPM), such as pallets, crates, boxes, dunnages, and so on in containerized cargoes imported into Nigeria because of their potential of serving as pathways for pests and diseases introduction that can endanger the nation's agricultural economy.
"All importation of SWPM must be accompanied with import permit from NAQS or must have been treated, and treatment given stated on the International Plant Protection Convention (PPC), markings/logo according to International Standard for Phytosanitary Measures (ISPM), 15 guidelines. Further, all treated SWPM imported into Nigeria should carry IPPC marking or logo, stating the type of treatment administered (Methyl Bromide or Heat Treatment). Already imported SWPM must be re-treated if they are to be reused or recycled. Importers and exporters are to take note and contact NAQS for proper guidance."