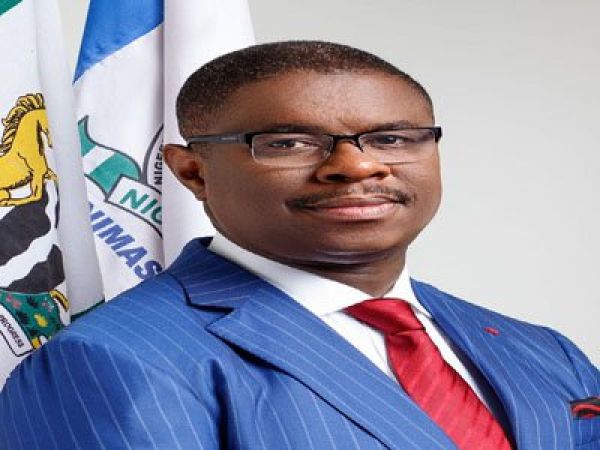 Nigeria is at the verge of saving as much as $100 million dollars annually, as the Nigerian Maritime Administration and safety Agency (NIMASA) took delivery of a floating dockyard in Lagos.
Measuring 125metres by 35metres with three in-built cranes, transformers and a number of ancillary facilities, the floating dock is being built by one of the world's largest ship building firms, Damen Shipyards and its partner, NIRDA, in Amsterdam, Netherlands.
It is estimated to cost about N49 billion. Rated as Africa's fifth largest, the floating dock was visibly seen at the Marina anchorage as hope rises that it would promote local dry docking and place Nigeria as a hub for maintenance of ships.
The procurement of the floating dock was initiated by the agency during the administration of Dr. Patrick Ziakede Akpobolokemi in 2013 and work started in 2014 before it was halted by the present management led by Peterside. The present administration later had a change of mind and revisited it and ensured its delivery.
NIMASA Head, Corporate Communications, Mr. Isichei Osamgbi confirmed the arrival of the floating dock to Maritime Bits.
Director General, NIMASA, Dr. Dakuku Peterside, had earlier said the floating dockyard would boost ship repair capacity and has the potential to transform Nigeria's maritime industry, generate wealth and create employment.
According to him, no fewer than 90 per cent of vessels operating in Nigeria carry out their dry docking overseas fretting away the much needed foreign exchange at great cost to the country. This will be a direct savings from the dry docking of vessels operating in Nigeria, which are mostly done outside the country at the moment. It is our desire to partner with the private sector to run the dockyard.