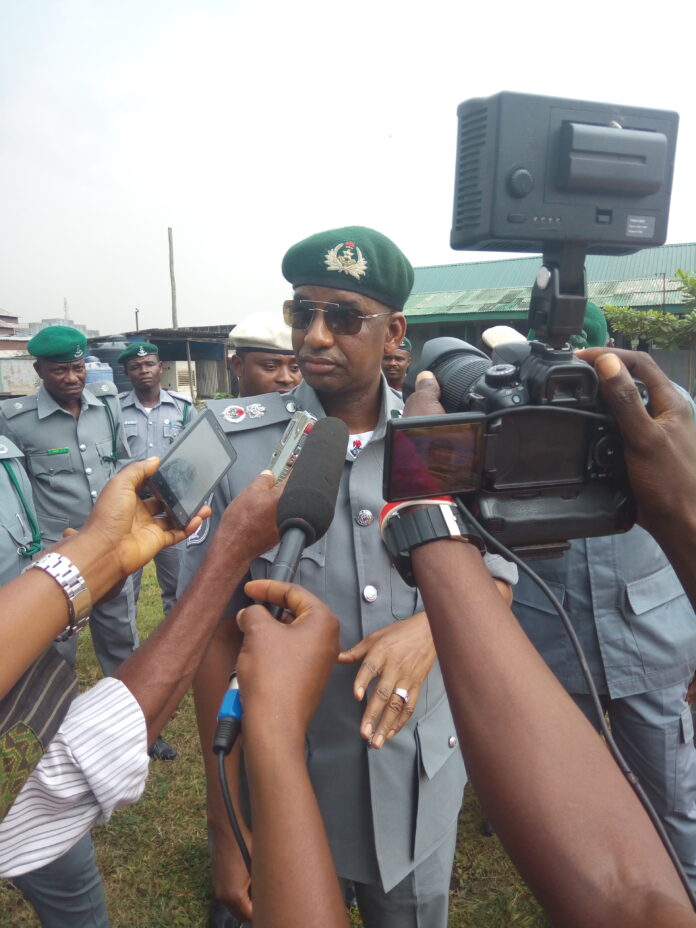 John Iwori
The Nigeria Customs Service (NCS) has made more seizures of prohibited items in its Western Marine Command (WMC) which has its operational headquarters at Ibafon, Apapa, Lagos.
The seizures are coming on the heels of fresh measures put in place to tackle smuggling activities in WMC. The measures are part of the anti-smuggling campaign carried out to check the menace of smuggling.
The WMC which has Comptroller Mustapha Sarkin Kebbi as its Customs Area Controller (CAC) said in a statement signed by its Public Relations Officer (PRO), Mr. Emmanuel Tangwa that it made another remarkable seizure of prohibited items of foreign parboiled rice and vegetable oil along Bawe and Akere creeks all in one week. According to the statement which was obtained by Maritime Bits at the weekend, a total of 571 bags of foreign rice in 50kg each and 49 kegs of 25kg litres of vegetable oil. The total duty paid value (DPV) for the items is N7, 653,948.56.
Continuing, it said: "Our command headquarters join-patrol teams on a routine 24 hours patrol of the water-ways and creeks intercepted the smugglers in the Bawe/Akere Creeks. The smugglers being experts on water abandoned the items on loaded wooden canoes and dived into the waters".
According to it, the massive seizure indicates that the new strategies introduced by the CAC are paying off. The CAC, Comptroller Sarkin-Kebbi says his determination to fight and supress smuggling activities through the water-ways will continue and the 24 hours patrol of the creeks and the waterways will go on.
The Comptroller Sarkin-Kebbi enjoins the media and other stakeholders in the maritime industry to assist the command always with information and proper enlightenment of the public on the command's anti-smuggling activities.
He stated that the anti-smuggling campaign was a struggle to save Nigeria and Nigerians from the nefarious activities of smugglers.