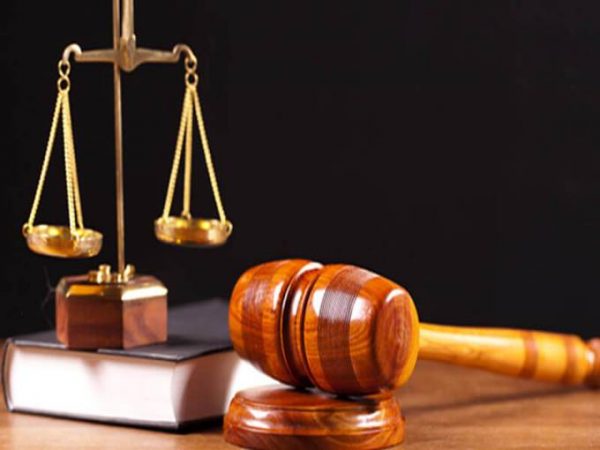 As tension mounts over the national minimum wage, the National Industrial Court of Nigeria has ordered the organised labour not to embark on its propose indefinite strike scheduled to kick off next Tuesday.
Justice Sanusi Kado gave the order today while delivering a ruling on an ex-parte application restraining the Nigerian Labour Congress (NLC) and the Trade Union Congress (TUC) from embarking on the strike scheduled for November 6, 2018.
Apart from the NLC and the TUC, the Nigerian Governors Forum (NGF) is also joined as a defendant in the suit.
Justice Kado adjourned the matter till November 8, 2018 for the hearing of the motion on notice seeking the interlocutory injunction to stop the strike.
The judge ordered that the court order and other papers be filed on all the defendants.
The judge gave the order in a ruling on an ex parte application moved on behalf of the Federal Government by the Solicitor-General of the Federation and Permanent Secretary, Federal Ministry of Justice, Mr. Dayo Apata.
Justice Sanusi also restrained the NLC, the TUC and the Incorporated Trustees of the Nigerian Governors Forum (listed as the first, second, and third defendants) from taking steps capable of destroying the subject of the dispute.
Agreeing with Apata, Justice Kado ruled that if the strike is allowed to go on, it would lead to huge economic loss to both public and private institutions and could jeopardise the health of many Nigerians who would not be able to access health facilities during the period.
The organised labour had threatened to commence an indefinite strike action to press for the increase in the national minimum wage from the current N18,000.
The last meeting of the tripartite negotiation committee on the minimum wage had ended in deadlock after the Federal Government insisted that it could only afford to pay N25,000 while the governors under the aegis of the Nigerian Governors' Forum had held on to N22,500 and the labour N30,000.