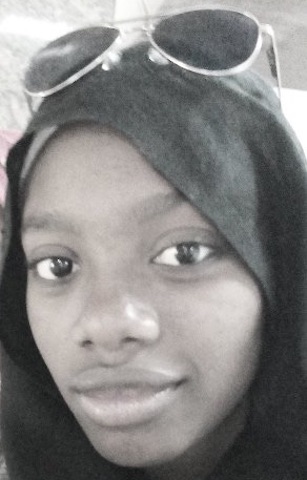 The killer of the Nigerian Immigration Attaché, Mr. Habibu Almu, who was assassinated in Khartoum, Sudan, May 10, has been unveiled. She is a female Sudanese of Nigerian origin.
Identified as Miss Inas Khalid Maikano, the suspect on her Facebook page, made a posting in April 2016. She wrote her name as Enas Maikano.
She attended Prime College, Kano and now lives in Khartoum Sudan.
The Ministry of Foreign Affairs Spokesperson, Dr. Tope Elia-Fatile in a statement in Abuja alleged that the suspect, a student at the Sudanese-Canadian College in Khartoum, murdered Almu in his official quarters. The suspect had been arrested and detained by the security operatives in Sudan.
"Consequently, after several arrests and investigations by the host authorities, it was established that the deceased was stabbed to death. The suspect who is a student of Sudanese-Canadian College in Khartoum is a Sudanese of Nigerian origin. It was revealed during investigations that the suspect had stolen some of the deceased personal belongings including cash," he said.
He revealed that the suspected allegedly confessed committing the crime and is being held in custody.
"Our Mission in Khartoum will continue to monitor and follow up the case to ensure that justice is done on this matter. In the meantime, the process of conveying the remains of the late Almu to Nigeria for proper burial is being finalised," he said