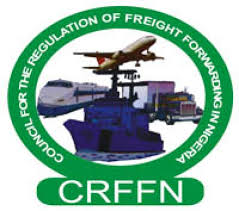 The election of freight forwarding practitioners into the Governing Council of the Council for the Regulation of Freight Forwarding in Nigeria (CRFFN) will hold this Saturday July 7, 2018.
A statement by the Registrar and Chief Executive Officer (CEO) of CRFFN, Sir Mike Jukwe stated that the election which will take place at the Freight Forwarders' Headquarters, Apapa, Lagos, by 9am.
He also disclosed that accreditation of eligible voters would equally take place tomorrow and Friday at the Council Headquarters, Apapa, Lagos.
Jukwe expressed his profound gratitude to the industry stakeholders for their co-operation and re-affirmed the commitment of the Council for a successful election.