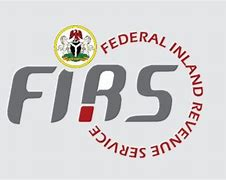 Not less than N5.5 trillion has been collected as revenue from tax from January to June 2023, the Federal Inland Revenue Service (FIRS) has said.
This was contained in a statement issued by the Special Assistant to the Executive Chairman, Media and Communication, Johannes Oluwatobi Wojuola.
He revealed that the amount collected by the service within the period under review remains the highest tax revenue collection ever recorded in any first six months of a fiscal year.
The Executive Chairman of the FIRS, Mr. Muhammad Nami stated this while presenting the 2023-2024 tax revenue outlook to the National Economic Council (NEC) at its meeting held on Thursday 20th July 2023 at the Presidential Villa, Abuja.
The presentation which contained FIRS' 2023 half-year collection report showed that the FIRS achieved over 100 percent of its target for the first-half of the year when compared with a mid-year target of N5.3 trillion.
The report said tax revenue collected from the oil sector from January to June 2023 stood at N2.03 trillion as against a target of N2.3 trillion.
In the same vein, non-oil tax collection stood at N3.76 trillion as against a target of N2.98 trillion.