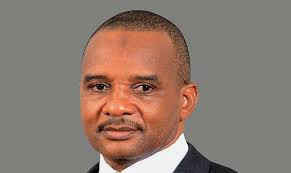 The Director-General of the Nigerian Maritime Administration and Safety Agency (NIMASA), Dr. Bashir Jamoh, has taken over office as the new Chairman, Governing Board of the Centre for Logistics and Transport Studies (CELTRAS), University of Port Harcourt (UNIPORT).
The inauguration which took place at the university's Institute of Petroleum Studies Auditorium, was supervised by the acting Vice Chancellor of UNIPORT, Professor Stephen Okodudu. It had in attendance many academic and non-academic staff.
Jamoh's investiture followed his appointment in October as Chairman of the 10-member Governing Board of CELTRAS. Okodudu had said Jamoh was chosen by virtue of his position as Director-General of NIMASA, emphasising that his appointment "is an eloquent testimony to your outstanding contributions to national development."
NIMASA Head, Corporate Communications, Mr. Philip Kyanet in a statement made available to Maritime Bits said Jamoh who holds a doctorate in Logistics and Transport Management from UNIPORT said he felt honoured "to lead this great team towards accomplishment of the noble mission and objectives of CELTRAS."
Kyanet also quoted the NIMASA helmsman promising to prioritise maritime education and professionalism in the transport sector, while working hand-in-hand with the Governing Board to achieve CELTRAS set goals.
His words: "Transportation is life and life is transportation," Jamoh stated, adding that he and the board would strive to surpass the university's target and intention for creating the centre.
"NIMASA, on its part, has a mandate enshrined in its enabling Act, which includes maritime education. It would be all hands on deck and, hopefully, we shall achieve the mandate of maritime education and professionalism in the country."
With the inauguration of the CELTRAS Board coming at a time when the Federal Government is trying to improve and expand the transportation infrastructure across the country, Jamoh said the centre had its work cut out.
"Without professional transporters in our sector, this infrastructure will continue to dilapidate," he said.
"Therefore, it is not by accident that we are gathered here to inaugurate this board to ensure that we produce professionals, and encourage research towards development of the transportation sector," he added.
Okodudu had in his remarks expressed appreciation to the agency for its contributions to CELTRAS, particularly the construction of an office complex for the centre. He said he was impressed with the pace of the centre's growth from a humble beginning in 2012.
"When I behold the edifice being built to house CELTRAS, I am very impressed that we are benefitting from the dividends of creativity," the Vice Chancellor said.
Acting Director of CELTRAS, Dr. Gladys Emenike, disclosed that the centre had graduated three PhD students, including Jamoh.
CELTRAS, a foremost centre for logistics, transport and supply chain management in Nigeria, was established in 2012. Its mission includes production of qualified professionals with adequate knowledge and practical skills to understand and solve logistics and transport problems in the country.
The Governing Board of CELTRAS is charged with the responsibility of identifying and developing strategies for the centre's growth, and effective and mutually beneficial relationship with government and industry.
Other members of the board are the Managing Director/CEO, Delta Marine Limited; representative of the Minister of Transportation; representative of the Rivers State Commissioner for Transport; representative of the Corps Marshal/CEO, Federal Road Safety Corps; National Executive Director, Chartered Institute of Logistics and Transport Nigeria; Director-General, Nigerian Institute of Transport Technology; Dean, School of Graduate Studies, University of Port Harcourt; Dean, Faculty of Social Sciences, University of Port Harcourt; and Acting Director, Centre for Logistics and Transport Studies, University of Port Harcourt.