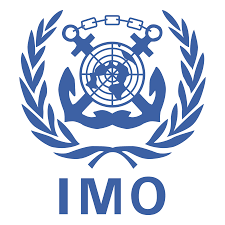 John Iwori with agencies reports
The global maritime watchdog, International Maritime Organization (IMO) is in the eyes of the storm as the 72nd session of the Marine Environment Protection Committee kicks off in London, United Kingdom.
Members of the committee are expected to adopt the Initial IMO Greenhouse Gas Emission Reduction Strategy for Ships.
The move is part of a global effort to cut pollution in order to keep the global temperature increase below two degrees Celsius, a report by the World Maritime News (WMN) monitored by Maritime Bitssaid.
According to reports, the international shipping industry is the only sector not subject to a global emission reduction objective and the IMO has been subjected to extreme public pressure to take concrete action on the matter.
"This strategy that you decided to adopt this week is designed as a strong statement addressed to the outside world and, as a platform, will pave the way forward for future work related to reduction of GHG emissions from ships. In that sense we should all keep in mind that this initial strategy is not a final stage but rather a key starting point," the IMO Secretary General, Mr. Kitack Lim said.
The session comes on the back of last week's talks on an interim greenhouse strategy which saw "little progress toward a final outcome", according to sustainable transport group Transport and Environment (TE).
The European Union (EU) is backing an ambitious goal of 70 pct cut toward 100 pct by 2050 compared to 2008 levels.
The International Chamber of Shipping (ICS) urged the government delegations to be willing to compromise on the targets in order for a meaningful plan to be set forth.
However, the ICS believes that a 70 to 100 percent total cut in emissions before 2050, proposed by certain EU member states, is unlikely to achieve consensus support.
The ICS suggested that if IMO was to set an initial objective of cutting the sector's total CO2 emissions by, for example, 50 percent, rather than 70 to 100 percent, this would still require a major improvement in ship efficiency over 'business as usual'.
"The IMO faces one of its toughest tests to prove it's relevant to the climate process and that it's capable of delivering solutions to address shipping's climate impact,", shipping policy officer at TE, Faig Abbasov said.
"A determined minority are blocking ambition on capping emissions and defining a Paris-credible decarbonisation pathway. These moves are being portrayed as unachievable and a cap on world trade despite scientific evidence to the contrary being presented," Shipping Director at TE, Bill Hemmings, noted.
The pressure on IMO to take concrete action is further heightened after the United Nations (UN) specialised agency was put under fire for its weak governance structure which allowed private shipping sector to stall action on climate change, a recent report from the Transparency International (TI) said.