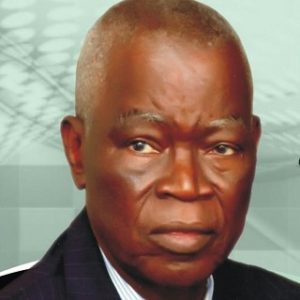 The newly appointed Chairman, National Institute for Policy and Strategy Studies (NIPSS) General John Shagaya (retired) was Sunday killed in a car crash.
According to family sources, the retired military General and former senator representing Plateau South was on his way to Jos from his hometown, Langtang when the accident occurred.
Shagaya had in 2017, lost his wife, Pauline Tare Philomena after a brief ailment.
The politician, who was a close confidant of General Ibrahim Babangida, had previously served as Minister of Internal Affairs during the military era.
The spokesman of Sifax Group, Mr. Muyiwa Akande where Shagaya was until his death the Chairman of the Board of Directors, Ports and Cargo Handling Company Limited, one of the subsidiaries in the group told Maritime Bits last night that the firm was grieved by the sudden demise of the retired general.
In a telephone chat with our correspondent, Akande expressed shock over the death of Shagaya, saying that the company will surely miss him.
His words: "The death of the general is a fatal blow to us. He has been the Chairman of the Board of Directors, Ports and Cargo Handling Company Limited for 11 years. He is part of our success story over the years. He has brought his wealth of experience to bear on our operations. That we have to lose him at this time that we are consolidating on the strides we have made over the years is a big loss.
"We pray that God will grant him peaceful rest on his journey to eternity. We also pray that the almighty Lord will give the family the fortitude to bear the irreparable loss".
Ports and Cargo Handling Company Limited is the concessionaire for Terminal C, Tin Can Island Port Complex, Apapa, Lagos.
It won the concession of the terminal following the conclusion of the port reforms that divested the management of the Nigerian Ports Authority (NPA) from cargo handling and the day-to-day running of the nation's seaports.