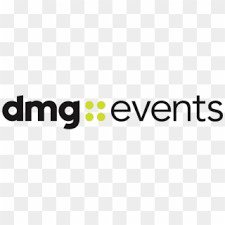 A leading international events company, DMG Events will launch the Saudi Infrastructure Expo this September.

The new event, launched as Saudi Arabia embarks on a multi-billion dollar infrastructure boom, will take place at the Riyadh International Convention and Exhibition Center from 6-8 September 2022.
The organisers in a statement made available to Maritime Bits said: "We're creating an opportunity for the most important suppliers, contractors and government officials involved in the kingdom's infrastructure development to connect." 
The statement quoted the President, DMG Events, Mr. Matt Denton saying that their networking and the business they conduct will contribute to industry thought leadership and drive projects crucial to Saudi Arabia's Vision 2030.
According to him, vision 2030's bold plan to boost and diversify the nation's economic activity is sparking an unprecedented infrastructure drive. In October last year, the government established a $53.4 billion infrastructure investment fund to catalyse private sector involvement in major infrastructure projects. This follows the announcement in January 2019 of the $425 billion National Industrial Development and Logistics Programme, aimed at transforming the kingdom into a leading industrial powerhouse and a global logistics hub.
He explained that these significant sums are just a portion of the government funding being allocated to infrastructure projects across the kingdom.
He added that continued investment will attract more private sector funding, creating even more opportunities for exhibitors at Saudi Infrastructure Expo.
With offices in Riyadh and Jeddah, as well as other centres across the Middle East and Africa, DMG Events is ideally placed to deliver Saudi Infrastructure Expo. The company has spent a decade successfully staging events in the kingdom, including The Big 5 Saudi, the country's largest construction event. The Saudi Infrastructure Expo event features will draw on this pool of experience and include a strategic conference where leading figures from across the industry will share valuable insights into how new projects will progress and where new opportunities will emerge.
Maritime Bits had reported that DMG Events is a leading organiser of face-to-face events and a publisher of trade magazines. It aims to keep businesses informed and connect them with relevant communities to create vibrant marketplaces and to accelerate their business across multiple platforms. It organises more than 80 events across 25 countries, attracting over 425,000 attendees and delegates every year. The company's portfolio of products includes many industry leading events such as The Big 5 construction shows and energy events like ADIPEC and Gastech. 
With headquarters in the capital of the United Arab Emirate (UAE), Dubai, the company which was founded in 1989 is a wholly-owned subsidiary of the  Daily Mail and General Trust plc (DMGT, www.dmgt.co.uk). It is said to be one of the largest media companies in the United Kingdom.