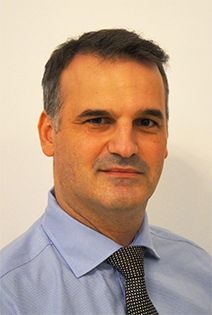 One of the leading international events companies in the world, Dmg Events has opened an office in Egypt.
The establishment of an outlet in Egypt adds to the growing number of its existing offices in the United Arab Emirates (UAE) which serves as its headquarters, Saudi Arabia, South Africa, the United Kingdom, Canada and Singapore.
Besides strengthening its commitment to the Egyptian exhibition market, the opening of the company local entity in the African country would facilitate what it called "continued expansion" into key market for the Middle East and Africa.
Described as a leading organiser of face-to-face events and a publisher of trade magazines, it said it aims to keep businesses informed and connect them with relevant communities to create vibrant marketplaces and to accelerate their business across multiple platforms.
In a statement signed by its Corporate Communication Executive, Mr. Nathanielle Townsend and made available toMaritime Bits the company said: "Expanding its regionally prominent Big 5 brand, dmg events successfully launched The Big 5 Construct Egypt in September 2018. This will be joined by two more confirmed events for 2019. Ports evolution catering for the booming ports and logistics market and the Food and hospitality show Egypt on 24-26 June 2019, which will support the turnaround in Egypt's HORECA, food retail and food manufacturing sectors that began at the end of 2016".
According to it, these events respond to opportunities emerging from a resurgent Egyptian economy. The country's construction sector has more than 1,400 active projects with a combined estimated value of $348.2 billion. Many of these are essential to the hospitality sector where Egypt led all African countries in hotel construction last year, thanks to the 53 new hotel projects it has underway. In the food sector total retail food sales stood at $70 billion in 2015, a figure forecast to rise to $98 billion by 2020.

Quoting the President, dmg events, Matt Denton said: "With the largest population in the Arabic speaking world – 97 million people – and an economy widely forecast to be the third fastest-growing in the world over the coming decade, Egypt is an important source of growth for our business."

Continuing, Denton said: "Establishing a permanent presence allows us to better serve our event participants. It also enables us to become experts in the local market and foster stronger partnerships with government entities and industry bodies. We have great plans for Egypt, both in the domestic market and as a regional hub, watch this space for more announcements soon".

It stated that its permanent base in Egypt will also support the growth of its established Egyptian brands, including the energy event EGYPS, held under the patronage of the President of the Arab Republic of Egypt, His Excellency Abdel Fattah El Sisi which will see its third edition in 2019 and the Egyptian Coatings Show, which has been running since 1997.

While dmg events organises more than 80 events across 25 countries, attracting over 425,000 attendees and delegates every year, the company's portfolio of products includes many industry leading events such as The Big 5 construction shows and energy events like ADIPEC and Gastech.

The firm was established as a wholly-owned subsidiary of the Daily Mail and General Trust Plc, one of the largest media companies in the United Kingdom. It was founded in 1989.

Maritime Bits had reported that Daily Mail and General Trust Plc (DMGT) was an international portfolio of information, media and events business listed on the London Stock Exchange (LSE).

DMGT manages what it called "a diverse, multinational portfolio of companies" with total revenues of around £1.5 billion that provide businesses and consumers with compelling information, analysis, insight, events, news and entertainment.