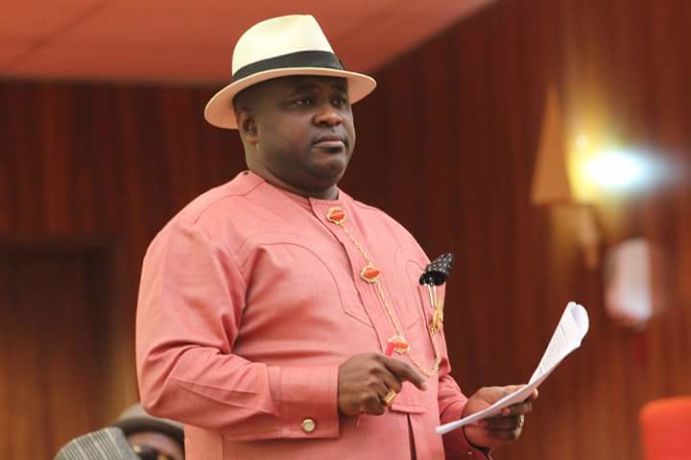 Another member of the upper chamber of the National Assembly has ran into trouble waters as the Economic and Financial Crimes Commission (EFCC) has arrested the Senator representing Akwa Ibom North-East senatorial district, Senator Bassey Akpan.
According to an EFCC report, Akpan allegedly received vehicles worth N303m from oil magnate, Babajide Omokore, who is under trial for alleged fraud.
The vehicles Akpan allegedly received from Omokore ranged from Range Rover luxury cars to campaign buses and trucks that were bought with the proceeds of fraud.
While serving as a Commissioner for Finance during the administration of Senator Godswill Akpabio, the embattled legislator allegedly gave contracts to Omokore worth billions of naira and the vehicles were believed to be kickbacks.
According to the EFFC report, he gave the contracts as the Chairman of the Inter-ministerial Direct Labour Coordinating Committee, whose job was to ensure that the government projects were completed using direct labour to save some money for the state.
Two of Omokore's companies — Bay Atlantic Energy and Sahel Energy — were said to have received contracts from the committee headed by Akpan.
The report said, "Senator Bassey Akpan received a BMW X5 BP worth N50m; an Infinity QX56BP worth N45m; a Range Rover worth N40m; three Toyota Hiace buses worth N27m; two Toyota Hiace high-roof buses worth N16m, six Toyota Hilux D cabin vehicles worth N42m as well as other vehicles worth N83m.
"He received the vehicles from Omokore while heading a committee which was giving contracts to the same Omokore. He has been invited on several occasions but he has refused to show up."
The lawmaker has however, denied receiving kickbacks from Omokore, insisting that the businessman was his friend
"The vehicles are gifts from Jide Omokore on the need to ensure my personal safety. I have known him for 19 years. They are also contributions to my governorship campaign in 2014," Akpan had said.