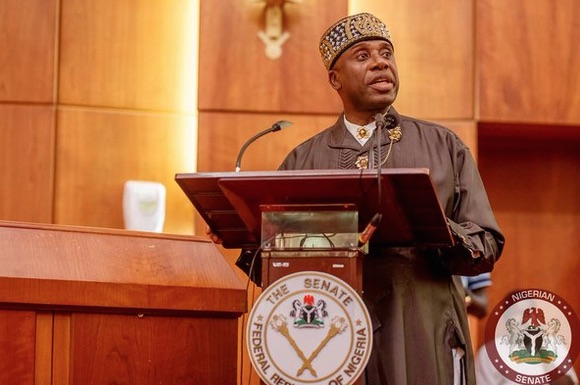 The absence of the Minister of Transportation, Right Hon. Rotimi Amaechi from the House of Representatives Committee on Land Transporton Tuesday stalled the ministry's 2018 Budget defence.
Amaechi was absent because he was said to be sick. Although, the nature of the sickness was not made public, tongues have continued to wag on the extent of what is ailing the minister who is one of the arrow heads of President Mohammadu Buhari's re-election bid ahead of the 2019 presidential elections.
This was disclosed by the Permanent Secretary in his ministry, Alhaji Sabiu Zakari.
Following the development, the exercise which was scheduled to hold at the National Assembly Conference Hall in Abuja, was adjourned till further notice.
Chairman of the Committee, Hon. Aminu Sani, said it was its tradition not to attend to any ministry except the minister in charge was present.
According to him, the committee sympathised with the minister's state of health, even though there was no formal letter written to it.
Sani further adjourned the defence proceeding, stating that the committee would wait to hold the session whenever he fully recovered.
His words: "We could have received a formal letter before now but members want the minister to attend. Everybody has prepared for the minister and majority are not in support that it should hold. The importance of this defence cannot be overemphasized. It is our tradition not to take any other person except the minister, so I move that this defence should be adjourned till the minister is fit enough to attend".
Zakari explained that Amaechi was unavoidably absent because he was indisposed.
His words: "The honourable minister could not attend because he is sick. He was in the office briefly but he could not stay, that is why I am here to represent the minister".