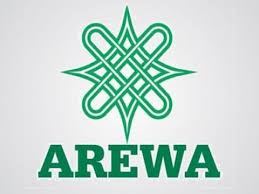 The Chairman of Arewa Initiative for Peaceful Co-existence, Alhaji Musa Saidu has stated that no single individual in the country can decide for the North in choice of which presidential aspirant or candidate to support in the race to succeed President Mohammadu Buhari ahead of the fierce politics of the 2023 presidential elections.
He also dismissed insinuations in some quarters that the North will not support the 2023 presidential ambition of the National Leader of the All Progressives Congress (APC), Asiwaju Ahmed Bola Tinubu.
Saidu told newsmen recently the interest of the North is quite different from individual interest even as he insisted that no single political leader in the North has the capacity to decide its future.
Describing Tinubu as one of the "most dependable and reliable politician" from the South that the North respect, he emphasized that the former Lagos state governor has created a political dynasty.
Saidu who is the founder Arewa Consultative forum in the South-South geo-political zone also gave reasons why he dumped the People's Democratic Party (PDP) after 20 years and joined the APC.
According to the Chairman of Arewa Initiative for Peaceful Co-existence, he had to dump the PDP because the 2019 presidential candidate of the party, Alhaji Atiku Abubakar betrayed the North political interest.
"During my membership within the People's Democratic Party (PDP) in the past twenty years, I have contributed and funded the activities of the party without any contract from anybody", he added.
Describing himself as "the only Northern political leader who cannot sell the rights of his people", Saidu made it clear that the Adamawa State born politician, Atiku Abubakar is not a reliable political leader.
He boasted that no person including governors, members of the National Assembly, chairmen of local government councils can say that he or she has awarded contracts to the chairman of Arewa Initiative for Peaceful Co-existence.
On the current political difference between the Minister of Transportation, Hon. Chubuike Rotimi Amaechi and Rivers State Governor, Chief Nyesome Wike, the APC chieftain made it clear that Wike will definitely suffer similar development from his own Chief of Staff whenever he vacates office.
On the agitation for Igbo presidency, Saidu dismissed advocates for Igbo presidency in 2023 arguing that what will the South-East politicians tell the North which is already worried with the clamour for Biafra Republic.
He argued that the recent comments on the Presidency by Wike was like a politician who is seeking relevance with the Federal Government and the North considering his past activities.