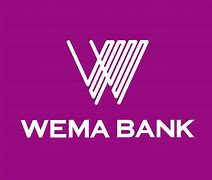 One of Nigeria's money deposit banks, Wema Bank Plc now has a new management team headed by Monuf Oseni as its Managing Director and Chief Executive Officer (CEO).
In the same vein, Wole Akinyele has been appointed as the bank Deputy Managing Director while Tunde Mabawonku is now its Executive Director.
Nigeria's apex bank, the Central Bank of Nigeria (CBN) made these appointments in a statement over the weekend.
According to the statement which was obtained by Maritime Bits, the three appointments takes effect from April 1, 2023.
Continuing, the apex bank said: "After serving in acting capacity since January 1, 2023, Oseni will be succeeding Ademola Adebise, following approval by the Central Bank of Nigeria. Oseni's journey with Wema Bank began in 2012 when he joined as an Executive Director. Before his appointment as MD/CEO, he served as Deputy Managing Director for the last four years, a role where he demonstrated the capacity to lead the bank to even greater heights as it continues to evolve into a financial powerhouse.
"With over 25 years of experience, including more than 16 years at senior to executive management levels, Oseni was the MD/CEO of MG Ineso, a principal investment and financial advisory firm. He had also served as Vice President at Renaissance Capital and was an associate at Schroder Salomon Smith Barney/Citigroup Global Markets in London."
On his educational qualifications, the statement added that Oseni holds an MBA from the Institut European d' Administration des Affaires in France, a Master's in Finance from the London Business School, and a B.Sc. in Computer Engineering from Obafemi Awolowo University, Ile Ife.
He is also an alumnus of the Advanced Management Programme of the Harvard Business School and King's College, Lagos.
It noted that Akinleye previously served as the Executive Director in charge of Corporate Banking and the South-West Business, while Mabawonku served as its Chief Finance Officer (CFO).
The Board of the bank expressed optimism that these new appointments would be crucial to the continued transformation and growth of the Bank as it positions itself as a market leader in Nigeria's banking industry through technology and innovation.