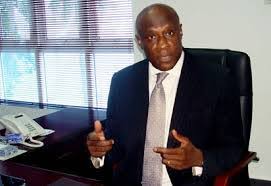 By Emmanuel Ihenacho
Thank you for giving me the opportunity of being here to address the subject of the strategic investments and programs which may be considered for sustainable developments in Nigerian maritime. In canvassing our discussions today, we have intentionally and deliberately chosen to restrict ourselves to the conduct of a discussion, specifically of the opportunities which abound in the Nigeria Ports and Shipping sectors.
This decision to adopt this approach has been taken, in view of the fact that the maritime sector and its fuller potentials is perhaps comprised of sectoral business opportunities other than relating to port infrastructure and transit vessels, such as the near and deep offshore upstream producing sector, the marine leisure sector, inland waterways and embracing such relevant maritime activities as ship building, ship repairs, ship recycling and scrapping, offshore fabrication and support services, marine fuel bunkering supply services, marine stores supply services, crewing and manning services etc., maritime training institutions.
All of these major marine industrial and multiplied business activities herein identified, have very clear and distinct capacity for adding value to our economy, together with the social security and welfare implications which may be realized through their successful establishment and trading.
Our discussions today however is intended to be restricted to a review of the potentials which exist in relation to the ports and shipping sector only as well as to the nature of the future investments which may be contemplated in the sector consequent upon the effluxion of time and the occurrence of changes in the environmental variables which determine operational balance in relation to the facilities under review.
Our discussion in this forum is intended to deal with the ports and shipping services potentials only and to leave the discussion of the other marine multiplier service and value generating potentials for a different discussion, a different day.
The existence of the ports and shipping sector in Nigeria economy remains a function of the country's locational factors and the fact of its natural endowment with natural raw materials which are in demand abroad. The availability of the endowments of crude oil and various agricultural and farm products generate a demand for transportation service for the export of these goods to faraway markets. The primary demand function generated by international trade requires the facility of a port through which Nigerian raw materials can be aggregated in transit and subsequently, marshalled for shipment on board exporting vessels.
Specifically the factors of Nigeria's natural geography, including the availability and endowment of a natural coastline abutting the Atlantic ocean and extending for well over 800 kilo metres, provides the country with certain extraordinary opportunities and potentials for developing ports along this extensive coastline, in the service of its trade. Not only would the development ports infrastructure provide transit facility for its international trade, the trade throughput requirements for our land locked neighbour could also be handled for an appropriate fee, thereby providing the country a much needed additional revenue base.
To roughly estimate the size of this port infrastructure development which may be contemplated in relation to the existence of this extended marine coastline endowment, we can easily imagine that the linear dimensions of the naturally existing coastline can be easily adapted to the development of between 300 and 400 linear deep-sea berths to cater for the country's and other third party country's trading requirements
If however, the potentials of inland and estuarial developments is taken into account, the total port infrastructure development and related multiplier business development potential more than doubles.
The other fortuitous factor occurring in the context of the country's natural endowment, which continues to give rise to a demand for the use of shipping and port services, is the availability of vast quantities of crude oil endowments and agricultural farm exports which are ultimately exported for refining and consuming centres overseas.
The demand for crude exports and the availability of ports and shipping infrastructure to transport this trade to faraway markets has given rise to the growth of a primary trade in the export of crude oil using vessels that make a transit through specially designated, bespoke export terminals.
The sale of the export crude provides a secure and substantial revenue base for the country which in turn financed a growing and burgeoning trade in the importation of finished consumer goods and semi manufactures. Prosperity had arrived. But has it been firmly established?
What I have just described is the genesis of Nigeria's fabulous wealth and the beginning of a process which created a fantastic and unique opportunity, if only we could grab it, for the country to become truly technologically advanced and great. We note that with the establishment of this process of an ever growing import and export trade, the cyclical iteration of international trade in imports and exports which had been set in motion powered the operation and rapid growth of the Nigerian economy so that over time, directly as population grew, so did the underlying trade together with the prosperity which was associated with the fast evolving mercantilism.
With demand for shipping and port services being a demand derived from the underlying trade, the performance of maritime transportation and seaborne trade continue to be largely determined by developments in the world economy and international trade.
However, it has been observed that over the years, the world merchandise trade has grown about twice as fast as the world GDP due to some multiplier effect. Shipping and related activities are expected to continue to provide important opportunities for employment (especially in developing countries), thus contributing to achieving Sustainable Development Goals (SDG) -an assertion supported by ILO Press Release 2014.
In a goodwill message delivered by Mr Ban Ki Moon, the then Secretary General of the United Nations at the World Maritime day in Sept 2017, the UN scribe said as follows:
"Shipping helps ensure that the benefits of trade and commerce are more evenly spread. No country is entirely self sufficient and every country relies on maritime trade to sell what it has and to buy what it needs. Much of what we use and consume in our everyday lives either has been or will be transported by sea, in the form of raw materials, components or finished articles. Maritime trade is the backbone of global trade and the global economy.
The jobs and livelihoods of billions of people in the developing world, the standards of living in the industrialized and developed world depend on ships and shipping. The shipping industry has played an important part in the dramatic improvements in global living standards that have taken millions of people out of acute poverty in recent years. It will be just as critical for the achievement of the 2030 agenda for Sustainable Development, the plan agreed by all global leaders last year for peace, planet prosperity and partnership."
Stated in summary, the ports and shipping infrastructures are the backbone of our economy and prosperity and it behooves upon us to ensure that the size and structure of the underlying international trade are counterbalance by quantitatively enhanced infrastructure investments in both the port and shipping sectors.
A review of recent developments in international trade with particular reference to the changes in shipborne transit cargo throughput volumes as well as in the character of the cargoes as currently presenting. This review will give an indication of the gaps which currently exist between the current level of investments in ports and shipping and the nature and quantum of the additional provisions which would need to be made, in order to facilitate the optimization of operational efficiency and market performance of ports and shipping..
We observe that Global seaborne trade expanded by 4% in 2017, with a total volume of 10.7 billion tons. UNCTAD (WTO) is forecasting a 3.8% compound annual growth rate between 2018 and 2023. Volumes across all segments are set to grow, with containerized and dry commodities expected to record the fastest growth. This is consistent with the historical trends for overall seaborne trade (increased at an annual average rate of 3.5% over the last 12 years).
The intersection of economic development, Safety and Security priorities in African waters over the past five years has sparked unprecedented attention for International Maritime and International trade policy planners. For instance, in 'Africa's Integrated Maritime Strategy 2050' (AIMS Strategy 2050) and the Yaoundé Code of Conduct (2013) among others, the African Union identified several areas of governance, response, and collaborative importance as requiring urgent attention.
The observations and recommendations in this paper seek to address the issue of the quantum and type of investments which may be made in Nigerian Ports and Shipping industry, which may have the ultimate effect of optimally promoting Sustainable development in the country.
Sustainable development seeks to address the needs of current and future generations by utilizing natural resources and ecosystems in ways that preserve and sustain them, ensuring equitable access to them in the present and in the future. The United Nations 2030 development agenda, articulated as a thematic plan of action for "people, planet and prosperity, addressed issues across sectoral, institutional and legal boundaries, emphasizing the cross cutting interlinkages which exist between environmental issues, economic and social challenges, rather than specific economic sectors in isolation.
A green economy – called a Blue economy when applied to the coastal, marine and maritime sectors – is one that promotes sustainable development whilst improving human well-being and social equity, and significantly reducing environmental risks and ecological scarcities.
Port Operations
As global trade, supply chains, production processes and countries' effectively integrate into the world economy and become heavily dependent on well-functioning port systems, it is becoming increasingly important to monitor and measure the operational, financial, economic, environmental and social performance indices of ports. Global port activity and cargo handling expanded rapidly in 2017. The outlook for global port-handling activity remains positive overall, supported by projected economic growth and port infrastructure development plans.
Activities in Seaports are a vital and integral part of any nation's economy, something that most highly developed nations are optimally leveraging on.
Among the top 10 ports in the world, 8 are in Asia -mainly China. Ningbo-Zhoushan ranked first, with total volumes handled surpassing the 1 billion ton mark for the first time. The port industry is a dynamic sector as the list and geographic locations of the busiest ports in the world have changed considerably over the last 50 years, and will continue to change based on world trade routes. These changes have basically been brought about by countries and administrations reacting to the changing volume and character of throughput trade by building ports in quantum and specification, designed to match the international trade transiting their ports. If the Nigerian national economic development policy had taken due cognizance of the apparent logical linkages which exist between port facility numbers, population and geographical endowments, in theory Nigeria should be boasting a far greater and diverse numbers of modern port infrastructures than are currently in existence in the country. Unfortunately, port development efforts in Nigeria seemed trapped in a time warp when viewed in relation to the current throughput volumes and trade characteristic. Despite the availability of adequate coastlines with deep waters, port numbers and speciality remain woefully inadequate to facilitate Nigerian trade and economic growth.
Ship Operations
As of 2017, most major ship owning economies of the world are in Asia, Europe and North America. In fact, the top five ship owning countries account for 49.6% of the world fleet, with the top four as Greece, Japan, China and Germany. Furthermore, Panama, the Marshall Islands and Liberia are the biggest ship registry. Additionally, over 90% of shipbuilding activity in 2017 occurred in China, the Republic of Korea and Japan, and 79% of ship demolitions took place in South Asia, notably in India, Bangladesh and Pakistan.
International shipping and related industries are dependent on qualified seafarers to operate ships and on shore-based personnel to support ship operations. The maritime community contributes to quality of life, particularly in developing countries, by employing 1.5 million seafarers and many more land-based personnel, thereby directly enhancing economic prosperity in local communities.
Africa's Role in the Global maritime Industry
Compared to other regions of the world who continue to benefit from the growth in maritime transport, Africa's contribution has been negligible in all sectors of the shipping business and auxiliary services, as such unable to seize the opportunities to generate income and employment.
For example, no African country was in the first 35 ship owning countries of the world and only account for about 1.2% by number and about 0.9% by gross tonnage (grt). While Liberia is among the first five flag registry, the registry does not reside on the continent and usually described as an open registry (another name for Flag of Convenience). Africa is absent in shipbuilding, demolitions and supply of seafarers. The largest suppliers of seafarers are China, Indonesia and the Philippines. In terms of Liner Shipping Connectivity Index (LSCI), the country with the highest LSCI is China, followed by Singapore, Hong Kong (China), the Republic of Korea, Malaysia, and Germany (UNCTAD, 2015). Africa is conspicuously missing in the top 10 routes of Container ship deployment and not among the top 20 ports. African Ports handle only 6% of worldwide water borne cargo traffic and approximately 3% of the worldwide container traffic. This is despite the fact that over 90% of Africa's imports and exports are conducted by sea.
Situations stated above have put the continent on the disadvantage in all aspect of the industry, and this also impacts the capacity of the region to compete in the global market. At the moment, Africa has some of the least favorable trade and transport facilitation indicators. Indeed, the region pays more for the transport of imports than other regions due to Trade and transport facilitation deficits, constraints against business development, operating costs, Position within shipping networks, Regulation and industry structure. Additional challenges facing African ports include keeping up with growing and concentrated traffic volumes, the cost of adapting the port and its hinterland infrastructure, and national budget constraints. Other challenges are issues of theft and vandalism of cargo in the ports and on transit to/from hinterland. The last 5km to Lagos Ports – Nigeria takes over 15 days.
Interestingly, trade among African countries is very low relative to the continent's total trade and stands at about 11%, compared to 21% for Latin America and the Caribbean, 50% for developing Asia and 70% for Europe. Overall, freight costs for maritime transport in the region are still higher compared to other Southern markets.
Although the region has not been completely written off, as Africa is expected to offer significant opportunities not only in terms of economic growth and trade expansion, but also as regards maritime business and seaborneshipment. It has witnessed renewed investment in Port Infrastructure Development Project, and improved regulations on labor relations, land-side access and customs efficiency etc. Beyond the above stated initiatives, China has already committed tens of billions in investment to develop ports and connecting networks on the continent, some associated to the Silk Road Project.
Nigerian Maritime Industry
Nigeria with 180 million strong demography is located on the coastline of the Gulf of Guinea and the Bight of Benin, it is blessed with a natural maritime endowment base comprising a coastline of over 850kms, an exclusive economic zone of 200 nautical miles and a maritime space of 46,000 km2. It also has vast inland waterways resource estimated at nearly 4,000kms and capable of supporting a vibrant intra-regional trade. With Nigeria's total annual freight cost, estimated at between $5 billion and $6 billion annually, there is no doubt that shipping is of great importance to the Nigerian economy. Indeed, over 95% of Nigerian international trade -by volume, and more than 70% of its value are moved aboard ships. Coupled with the offshore oil exploration industry, the maritime trade opportunities are massive.
From NIMASA's analysis, total fleet size is expected to grow by 4.08% in 2018 and 4.41% in 2019. It was also projected that oil tanker fleet size will decrease by 2.23% in 2018 and increase by 1.7% in 2019. The non-oil tanker fleet size is projected to increase by 8.15 % in 2018 and 8.72% in 2019, Oil rig count to increase by 27.67% in 2018 and 0% in 2019. In the last three years Nigerian flagged vessels have enjoyed significant growth, from 262 vessels with a total Tonnage of slightly over 232,000 metric tons in 2015, to almost double in 2016 at 370 vessels with a total Tonnage of almost 420,000 metric tons, and in 2017 registered 307 vessels with a total tonnage of 415,638.03.
The maritime industry includes all enterprises engaged in the business of designing, constructing, manufacturing, acquiring, operating, supplying, repairing and/or maintaining vessels, or component parts thereof, Including managing, operating shipping lines, stevedoring, customs brokerage services, shipyards, dry docks, marine railways, marine repair shops, shipping and freight forwarding services and similar enterprises. Put succinctly, the industry embraces all the maritime related business activities which take place within the country's maritime environment. These include offshore economic activities such as fishing, salvage, towage, underwater resources and on-shore economic activities.
Strategic Investments and Programmes for the Sustainable Development
While looking at strategic investment, segmentation of the sector from the regulatory and operational viewpoints is important. Strategic investment can only be possible with a guide, which provides a fact-based analysis of global trends and domestic government policies, like the attempt by NIMASA with the Maritime Industry Forecast 2018 – 2019.
But for the purpose of determining the nature of the strategic investments in the Nigerian maritime industry which can engender Sustainable economic developments in the country, the following questions are relevant:
1. What constitute specific Nigerian maritime priorities in the transportation system? Those priorities have to be defined and actualised.
2. Is there a national-level policy or directions on maritime transport? There has to be and such policy directives would need to be fully articulated and communicated to international trade stakeholders.
3. How can Government inconsistencies at different levels be managed, especially for long term projects? Predominantly Use the services of Transportation, Maritime, Ports and Shipping experts in policy development and implementation.
4. What options exist for movement of goods as regards hinterland and intermodal transportation? Co-ordination with road transport infrastructure managers
5. What are the diplomatic channels available to exploit possibilities in the international trade and maritime transport? WTO for non technical international maritime and trade issues; IMO for technical regulatory issues
6. What are the Government plans to exploit regional potentials in maritime transport system? The government should seek to profitably fill any transport service supply gaps using Nigerian owned and vessels and other maritime assets
7. How will Nigeria adjust to new realities in maritime transport, like the growth of LNG powered ships and the possibilities of LNG Bunkering among others? Research and optimise any service supply gaps observed
8. How much data exist in terms of cargo dynamics to assist decision making for strategic investment? A lot. Available through diligent research and use of expert maritime, shipping and international trade consultants
9. Has the government adequately identified the mode, role and Standard Operating Procedure for engaging the private sector? There cannot be any hard and fast rules of engagement. Government policy makers should regularly engage shipping, maritime and international trade stakeholders in honest dialogue on the need to facilitate the early development of indigenous capacity in the maritime sector.
Nevertheless, some investment opportunities that are critical and strategic at the operational level in the Nigerian maritime sector are:
1. Maritime Joint Venture for liner services for both imports and exports of dry containerized cargoes. Policymakers to understand and take into account the unique nature of liner shipping services which involves the common purpose of a fleet of vessels to operate a regular and frequent scheduled shipping service on a chosen route against which they are levy premiunm charges for the regular service offered.
2. Inland and coastal shipping trade for coastal tanker cargoes, passengers and supply services -especially to the offshore exploration industry.
3. Marine environmental management including pollution control, establishment of Port Reception Facilities, Weed clearing, etc.
4. Shipbuilding and repairs, wreck removal, ship recycling and rehabilitation of dockyards, supply of communication and other marine equipment as well as the revitalization of steel companies in the country in order to provide steel needed by shipyards and by extension the automobile and construction industries.
5. Maritime education, training, research, consultancy services, establishment of trade centres and publications.
6. Sea and river ports development, construction of terminals and jetties, river dredging, construction of Inland Container Depots (ICDs) and Cargo Consolidation Centres (CCC).
7. Ship financing, marine insurance, ship management, maritime law services, etc.
While the above are available opportunities, there are also emerging opportunities in the Nigerian maritime sector such as in the areas of Fishing and seafood processing, Recreational boating, infrastructural development; globalization and the application of new technology, research and development, security, marine agriculture, insurance and tourism, waste management and the development of numerous ocean based and support industries.
At the regulatory level, an effective Maritime Administration or any Government entity could provide the requisite support for the growth of the industry, especially in the form of intellectual support and funding. Some existing financing platforms to leverage with the support of Government are Financial advisers, Investment Fund Managers, Investment platforms, commercial banks, public banks, crowdfunding platforms, Multilateral/Bilateral Financial Institutions among others. The regulatory support will also include Technical Regulation, Legal Framework, supporting Strategic alliances and partnership with principal stakeholders, incentives, political will and policy constancy
Challenges
Some challenges affecting investment in Nigeria include the inability of Policymakers to identify and invest in maritime sector businesses in which the country may have comparative advantage. In some cases, policy makers do not seem to understand that the port and shipping business is a key enabler of a country's foreign trade (apart from generating income and employment on its own account). They also do not seem to understand that, it ensures a country's traders have access to fast, reliable and cost-effective port and shipping services. As such, even the National Transport Policy is very late in coming.
Nigeria remains a high-cost country, including high regulatory cost, unsecured land property rights, inadequate and high cost infrastructure, ineffective judiciary systems and also a high-risk place to do business. It is estimated the cost of doing business to be between 20-40% above that for other developing regions.
Dogarawa 2019 stated that Maritime trade in West Africa is dominated by foreigners who owned most of the ships operating in both coastal trade and international cargo affreightments. Local entrepreneurs are willing to participate but they are constrained by lack of capital. Agreements under the bilateral and multilateral platforms are largely unconcluded and those that were concluded have remained passive rather than active to serve as avenues for mutual investment benefits.
Another challenge is the ports infrastructure. The ability of ports to increase capacity and handle cargo more efficiently is vital to the health of many domestic industries. Without major improvements to multimodal transportation infrastructure and technologies, congestion resulting thereof could lead to growing delays, increased cost, failures in the supply chain and reduction in quality of life (as experienced by truck drivers and residents of the port areas in Lagos).
Some of the key factors affecting the development of shipping industry in Nigeria include: deficiency in maritime infrastructure, inefficiencies, lack of transparency and sharp practices.
Recommendations
Enhancing port and terminal performance in all market segments is increasingly recognized as critical for port planning, investment and strategic positioning, as well as for meeting globally established sustainability benchmarks and objectives such as the Sustainable Development Goals. Ports and their stakeholders, including operators, users and Governments, should collaborate to identify and enable key levers for improving port productivity, profitability and operational efficiencies.
There is a pressing requirement to increase the number of deep sea ports available to serve Nigeria's international trade. The current number of ports is woefully inadequate in relation to the enlarged size of the country's trade since the last major ports developments at Tin Can Island. New deep sea ports to be built, existing ports rehabilitated taking into account, the changes in the structure of the trade over time. In retrofitting existing port, due regard to be had for the requirement to enlarge and upgrade the existing road infrastructure, located in the port's immediate hinterland.
A programme for the development of additional viable estuarial ports within all inland waterways jurisdiction to be established and vigorously pursued.
NIMASA as well as other developmental entities need to regularly monitor mar­ket concentration trends in shipping and assess potential implications in terms of market power, freight rates, surcharges and other costs to shippers and trade.
Governments, in collaboration with the shipping industry, the private sector, and the trade and business community need to build digital pre­paredness and promote greater uptake of rele­vant technologies. This will require, among oth­ers, providing an enabling legal and regulatory framework and supporting training and initiatives to build knowledge and upgrade skills.
All stakeholders, including Governments, need to work together and support the development of transportation and supply chain infrastructure and services.
Given how capital intensive the maritime sector is, there is need for increased financing by the private sector. Intervention funds, through the Central Bank of Nigeria and disbursement of the Cabotage Vessels Financing Fund can be made accessible to concerned industry players.
There is need for development of critical maritime infrastructure. Taking concrete steps in development of railway, airport and seaport facilities, construction and repair of road network and their interconnectivity will go a long way in improving intermodal transport in Nigeria.
Collaboration must be sought through Public Private Partnership (PPP) in implementing strategies and adopting global best practices, innovative technologies and ingenious methods in resolving the ills that currently plague the maritime industry.
Maritime training institutions in the country will largely benefit from improved and modern simulators and equipment of professionals and employees engaged in the maritime industry.
Tourism demand is increasing worldwide, and there are opportunities for investors to exploit Nigeria's coastal and maritime resorts for revenue generation and job creation. These opportunities include the creation of a marine mall, cruise ships and the fostering of marine sports.
Conclusion
Finally, there is really a huge gap existing where Nigerian investments in the maritime ought to lie. Crude oil and its shipping and revenue generating opportunities came on stream roughly about 60 years ago. Around that time and shortly thereafter a limited number of port facilities located namely Lagos, Port Harcourt, Tin Can, Warri, Calabar ports were developed in respect of the need to facilitate the developing international trade. Since that time nearly 60 years ago, the trade has grown tremendously, the character of the international trade and related throughput cargoes also undergone significant change.
Extraordinary opportunities to create jobs and profits have come to light. It must be admitted that these opportunities had mostly not been actualized due to an apparent inertia on the part of political decision makers.
However, it is not too late and all hope is not lost as we can and should subscribe to a purposeful and dynamic development and investment roadmap in other to close the developmental gap between maritime investments that ought to exist and the limited and mostly depreciated maritime assets that have been procured. A useful starting point must lie in the articulation of a policy plan for maritime development which will be an integral part of a national transport policy which will in turn be a part of a forward looking larger economic development plan.
The objective which are to be sought would be to add the greatest value to our international trade by participating in the carriage and conversion of the transit trade output,
In respect of shipping
· Purchase of deepsea ocean going tanker vessels to carry our crude exports
· Participation in the operation of containerized liner carriage to and from our ports
· Ownership and supply of offshore vessels in respect of the ports.
· Establish inland waterway and estuarial ports.
· Invest in drydock and ship repair facilities in the inland waterways.
· Establish and operate fabrication bases for offshore vessel services as well as for building smaller crafts of various descriptions.
· History has shown how maritime nations had their own national fleets, which were built, owned, operated, and manned by their nationals. While Nigeria may not have this history to build the necessary expertise, there have been attempts at different times to have a National Line. Even though these attempts have not been fruitful, Nigeria can still grow and participate in different maritime businesses. Legislations like Cabotage regime, cargo sharing/reservation; change in trade terms etc., were some attempts for solution. In the attempt for solution, green shipping and the role of diplomacy should be taking seriously and be considered in the basket.