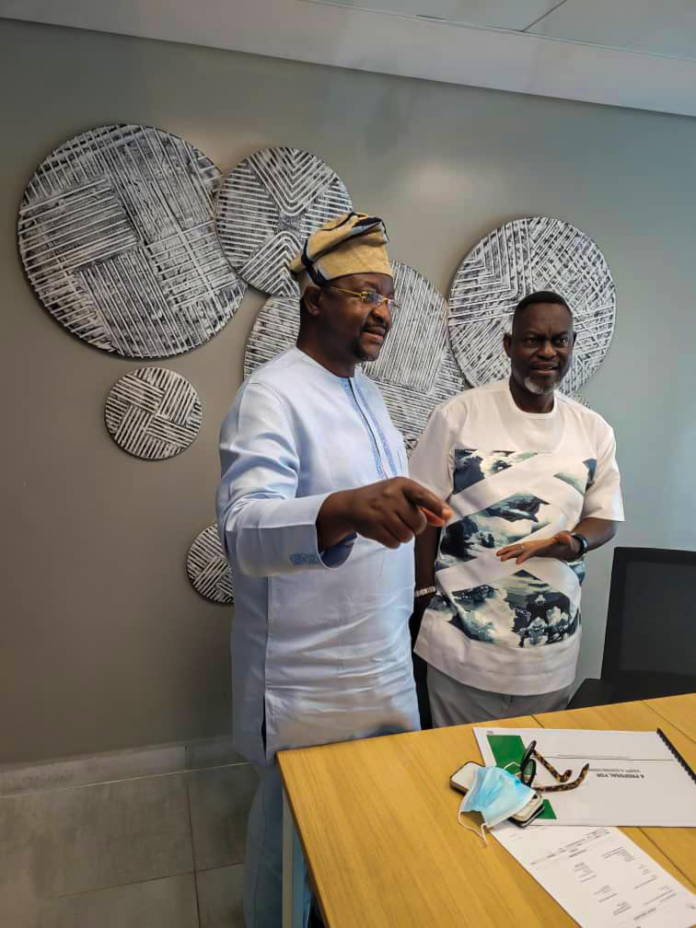 Sifax Group has said that it has provided financial support to aid the preparations of two Nigerian athletes competing at the forthcoming Olympics in Tokyo, Japan.
The athletes are table tennis stars 7-time Olympian, Olufunke Oshonaike and Aruna Quadri. The sum of $10,000 was given to each of them as support funds.
The support was provided under the #AdoptAnAthlete programme, an initiative of the Federal Ministry of Youth and Sports Development to canvass support from the private sector for athletes representing the country at the 2020 Tokyo Olympic Games.
The financial support will cater to the athletes' preparations for the Olympics including medical expenses, hiring of personal trainer, dieting and other related needs.
The Group Executive Vice Chairman of Sifax Group, Dr. Taiwo Afolabi who stated this in a statement made available to Maritime Bits commended the Minister of Youth and Sports Development, Mr. Sunday Dare for the initiative, describing it as an avenue to further encourage athletes to give their best at the global event.
The statement which was signed by the Corporate Affairs Manager, Mr. Muyiwa Akande, quoted the Sifax Group boss saying: "We wish to applaud the efforts of the Honourable Minister for bringing relevant stakeholders onboard to support our athletes going to the Tokyo Olympics. This laudable initiative will go a long way in encouraging the Olympians to aim for gold, knowing fully well that the country is ready to provide some sort of support to put them in the best frame of mind and shape for the competition."
Afolabi was also quoted praising Quadri and Oshonaike for what he called "their outstanding talents and consistency" over the years at the local and international levels.
In the same vein, he charged them to do the nation proud at the forthcoming Olympics in Tokyo, Japan.
His words: "The incredible and outstanding talents of Aruna Quadri and Olufunke Oshonaike cannot be overemphasized. They have represented the nation graciously at various sporting event across the globe and we are proud of them. I want to use this opportunity to encourage them to go all the way at the 2020 Olympic Games."
It is on record that Oshonaike who competed at the 1996 Atlanta Olympics Games for the first time, will be at the Tokyo Olympics for the seventh consecutive time, a feat never attained by any African athlete.
On his part, Quadri is currently ranked 27th in the International Table Tennis Federation (ITTF) male world rankings. In 2014, the ITTF named him as the Player of the Year while he was also part of the Nigerian team that won bronze at the 2014 Commonwealth Games.
Sifax Group is one of Nigeria's leading business conglomerates with interest in several sectors of the economy. These include maritime, aviation, haulage and logistics, oil and gas, hospitality and finance.