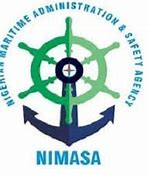 The management of the Nigerian Maritime Administration and Safety Agency (NIMASA) has said it is not presently embarking on any form of recruitment into the agency.
It also said it has no hand in the statement making rounds, especially in the social media that it is employing based on information contained in some websites.
In a statement made available to Maritime Bits, the Federal Government parasatal which is under the supervision of the Ministry of Transportation, said its attention has been drawn to a fraudulent employment scheme currently making the rounds online, and especially on various social media platforms that it will soon commence 'massive recruitment' exercise.
According to it, these fraudulent persons have also been known to contact innocent people through e-mail, social media and other forms of internet publication soliciting for payment, inducement, advance fees or other favours in exchange for employment. Victims stand the risk of extortion, hence, members of the public are warned not to make any payment whatsoever to unscrupulous persons parading themselves as employment agents.
Continuing, it said: "For the avoidance of doubt, any party that puts itself forward as acting on behalf of NIMASA for the purpose of recruitment is completely false and NIMASA disclaims and bears no responsibility whatsoever for their action. NIMASA does not communicate employment vacancies through third party online channels, emails or social media platforms. NIMASA hereby expressly disassociates itself from such fraudulent online publications and posts and warns the unsuspecting public not to fall victims to such baseless and false schemes in the guise of employment opportunity".
It enjoined members of the public to treat with suspicion any such offerings and verify their claims in order not to fall prey to these scammers.
The management of the agency instated that it has not designated any entity or persons to act on its behalf just as it urged them to report such incidents to [email protected] or the appropriate law enforcement agencies.
"NIMASA expressly disclaims any liability for any losses incurred by any person as a result of reliance on such fraudulent e-mails/online publications", it added.