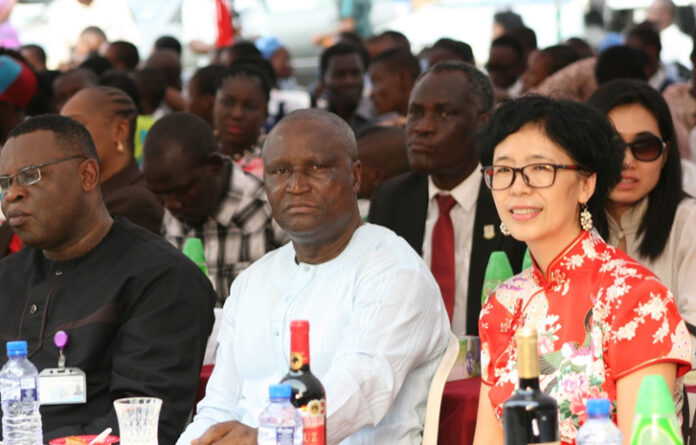 The Confucius Institute has announced its plans to replace Chinese Mandarin language teachers with Nigerian teachers already taught in speaking and writing in the Mandarin language.
Maritime Bits checks revealed that Standard Chinese also known as Modern Standard Mandarin, Standard Mandarin, or simply Mandarin, is a standard variety of Chinese that is the sole official language of both China and Taiwan, and also one of the four official languages of Singapore.
The Institute's Director at the University of Lagos, Professor Wang Yongjing told the News Agency of Nigeria (NAN) in Lagos that the institute was preparing many Nigerians as would be teachers of the language.
"There are currently many Nigerians interested in learning to speak and write in the Chinese Mandarin language. Their number keeps increasing every day. But the Institute's current challenge is that we do not have enough Chinese teachers to cater for the needs of these Nigerians. What we have decided is to thoroughly train more Nigerians to replace us across Nigerian schools and other educational institutions,'' she said.
Wang said that already, many Nigerians were being trained in Lagos, as well as in different Chinese universities to become good teachers of Mandarin language when they return to Nigeria.
According to her, Nigeria currently needed hundreds of Chinese teachers to be able to accommodate the growing interest of Nigerians in the Chinese language.
The Institute's director said that she was impressed with the performances of Nigerians currently being trained to replace Chinese teachers soon.
"We are expecting that after their studies in China, they will come back to replace the Chinese teachers in teaching other Nigerians in different parts of Nigeria. Nigeria really needs hundreds of Chinese teachers for more Nigerians interested in speaking Mandarin to have access to learning it,'' she said.