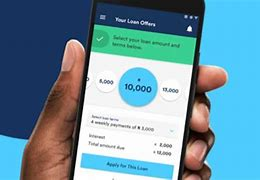 No fewer than 37 illegal loan apps have been delisted by the Federal Government, the Federal Competition and Consumer Protection Commission (FCCPC) new report has said.
The report said the number of delisted loan apps rose from nine to 37 just as the number of fully approved loan apps also grew to 164 from 154 as of its last updates obtained by media source from its website on Monday.
In the same vein, the number of loan apps with conditional approval declined to 38 from 40, and the number of apps on the commission's watch list grew to 56 from 20.
This followed a sustained shakeup of the digital money lending space by the FCCPC, after harassment of Nigerians by the lenders.
According to the commission, delisted loan apps were permanently deleted by Google from Play Store.
It stated that the list of delisted apps included, "Swiftkash App, Hen Credit Loan App, Cash Door App, Joy Cash-Loan Up To 1,000,000 App, Eaglecash App, Luckyloan Personal Loan App, Getloan App, Easeloan Apps, Naira Naija, Cashlawn App, Easynaira App, Crediting App, Yoyi App, Nut Loan App, Cashpal App, Nairaeasy Gist Loan App, Camelloan App, Nairaloan App, Moneytreefinance Made Easy App
"Cashme App, Secucash App, Creditbox App, Cashmama App, Crimson Credit App, Galaxy Credit App, Ease Cash App, Xcredit, Imoney, Naira Naija, Imoneyplus-Instant, Nairanaija-Instant, Nownowmoney, Naija Cash, Eagle Cash, Firstnell App, Flypay, and Spark Credit."