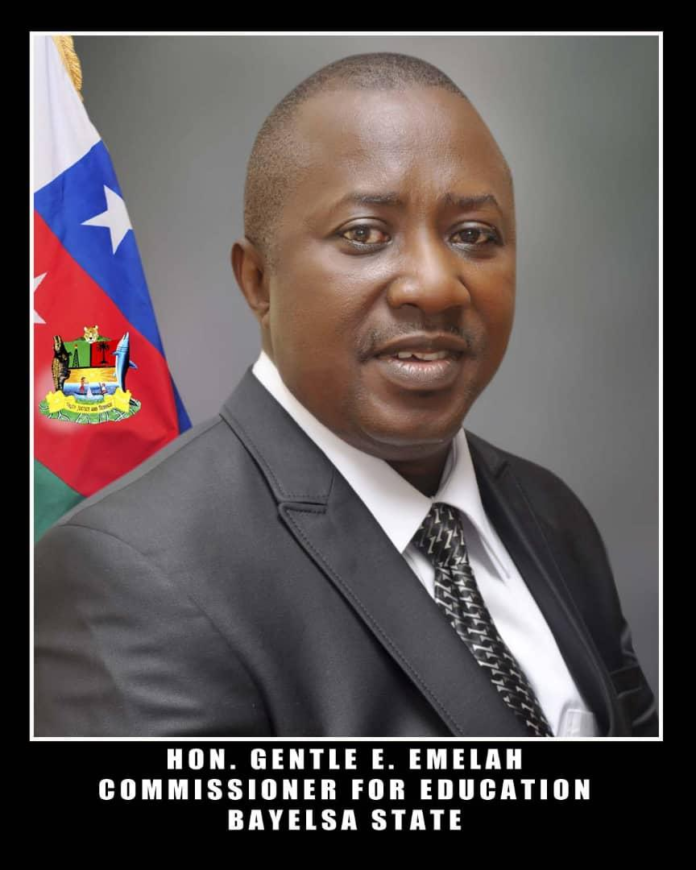 The Bayelsa State Commissioner for Education, Hon. Gentle Emelah has called for harmony among the various non-indigene groups in the state.
Emelah who stated this when he received a delegation from the Supreme Council of Non-indigenes in Bayelsa State, led by Engr. Bathlomeo Esikhena in his office at the Education House Ovom, Yenagoa stressed the need for them to close ranks and work together.
He enjoined them to work in harmony despite the varieties of ideas and interests they all represent in the oil and gas rich state.
His words: "For the interest of peace, there is a need to come together and work together. Even if it is enshrined in the constitution, the right to freely choose our association, it is more important we unite at this point for our collective interest."
The Commissioner who was hitherto a member of the Bayelsa State House of Assembly charged them to take it up as a task before them and ensure they harmonize all the splinter groups as soon as possible.
Esikhena had earlier in his address congratulated Emelah on his appointment as a member of the Bayelsa State Executive Council just as he reiterated the roles the organization has been playing in the state since it was established in 2006.
He revealed that as non-indigenes, they also paid their contribution to the state Education Trust Fund.
He commended the government for recognizing children of non-indigenes in its programmes so far.
According to him, the association has been having a cordial relationship with previous governments in the state and sought for a continuation with the Governor Douye Diri's administration.
"As a council, we are poised to unite all non-indigenes in the state to do their legitimate business and in return contribute to the development of our host state", he added.