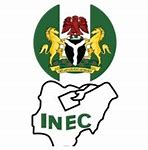 As Nigerians await the formal announcement of the February 25, 2023 presidential elections outcome, a coalition of Civil Society Organisations (CSOs) has expressed worry over the slow upload of the results into the Independent National Electoral Commission (INEC) portal.
The Chief Executive Officer, Connected Development (CODE), Mr. Hamzat Lawal who spoke on behalf of the CSOs at the weekend in Abuja said that at the INEC result portal currently have only results for 40,000 polling units.
His words: "This is most disturbing as we are aware that INEC created over 50,000 new polling units with less than 100 registered voters in each of them. This is even as elections have since been concluded in most of these polling units at 2:30p.m., yesterday (Saturday).
"One would expect that by midnight of yesterday, all this polling units results should have been uploaded. This expectation is coming from the experience we observed in the Ekiti and Osun gubernatorial elections, where we witnessed over 95 per cent of the results uploaded before midnight on election day."
He said that the CSOs were forwarding to INEC some of the reports they were got from the field.
According to him, with 20,000 community-driven observers on the ground, CODE and its partners using the Electoral Intelligence tool, Uzabe, noticed a worrisome trend across the nation.
He said that these pointed to the gaps and unpreparedness within the structure of the electoral process and which threaten the credibility of this election.
The coalition said that there were several reports which indicated that in states like Ekiti, Cross River, Imo, and Rivers, INEC had their Local Government Area (LGA) collation centers relocated without adequate information to stakeholders.
"In Ekiti especially, we have it on good authority that all LGA collation centres were relocated, and in most cases, accredited observers were out rightly denied access to where results were being collated. This happened in Oru East, Imo State, where our observers confirmed that no election was held and in fact, some voters were asked to vote in a private residential building of a party chieftain, which is clearly against INEC guidelines and the electoral act. Yet we have results from that LGA. This is an indictment on INEC and all that our constitution stands for," the CSOs said.
Lawal said that CODE and its partners have called on INEC to indeed be independent and serve the people what the constitution has mandated it to serve.
"Therefore we are calling on INEC to address these issues immediately. We are also calling on the Nigerian police as the lead agency on election security to monitor" they added.
Source: NAN