The Rector of New Covenant Anglican Church, Oro-Abali Deanery, Venerable Dr. Ebenezer Eleazu has tasked women on the sustainable development of the country.
The clergy enjoined women to be fearless, bold and daring, irrespective of the daunting economic challenges facing families and homes in the nation.
Eleazu stated this while speaking at a programme tagged "Mothers' Union Conference" at the church auditorium recently.
Speaking on the theme, "Fear Not" Eleazu said the conference is timely because it will address fears and concerns of Christian women in the face of challenging economic realities in their families over the years.
Taking his text from the book of Isaiah 41: 10 which says "fear thou not; for I am with thee. Be not dismayed; for I am thy God. I will strengthen thee, I will help thee", the clergy urged them to take the promises God gave the children of Israel to help them and to deliver them from trouble and their enemies.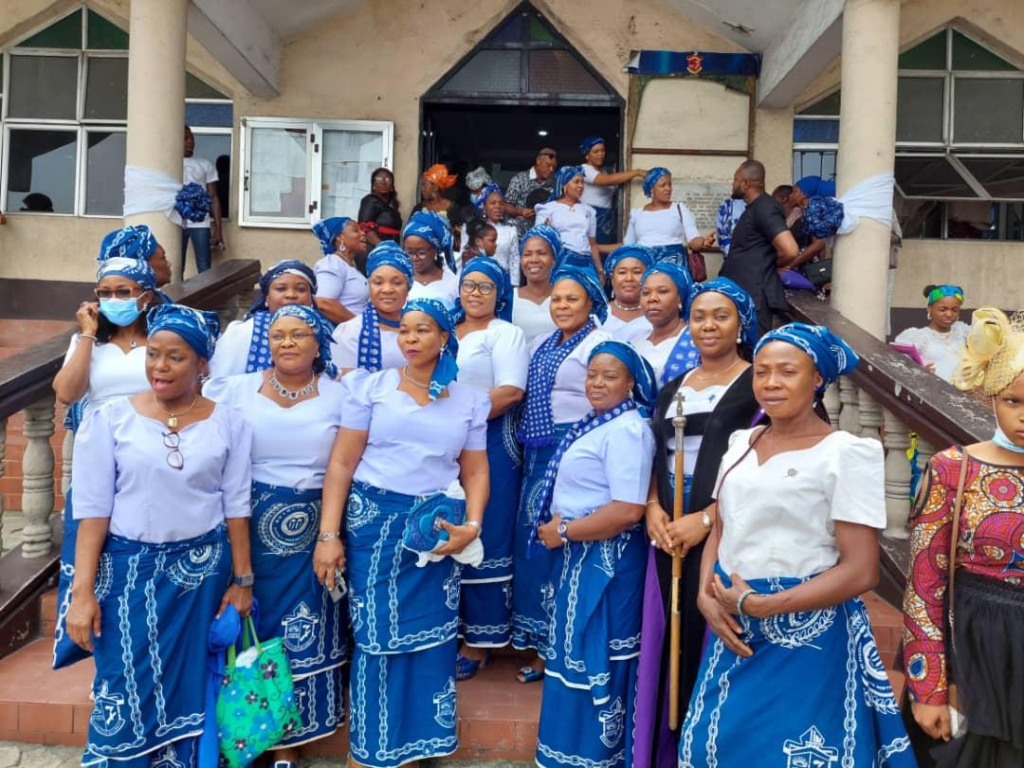 Eleazu argued that whatever negative experience they are passing through is just for a short period, assuring them that it has a terminal date.
His words: "Everyday, ensure you take a pill of fear not and move forward. The challenges will pass away. You will see to the end of 2021 and beyond."
The Vice President of the Women Ministry, New Covenant Anglican Church, Oro – Abali Deanery Headquarters, Mrs. Ruth Eleazu in her remarks applauded women for their mass turn out for the programme.
Mrs. Eleazu who is the wife of the Rector applauded Mrs. Barbara Ejeme Nchey- Achukwu and Mrs. Ama Green for their provocative papers, noting that it is a call to duty for women and parents to focus on proper upbringing of their children in a changing world.
In a paper titled: "Raising a Godly and Enjoyable Family", she identified two major ways to activate what she calls "Lasting Family Peace/Harmony". Quoting Mathew 7:7, she said every family must come together in prayers to communicate their needs and concerns to God.
While enjoining mothers to strive to be knowledgeable of God's word, she said: "Most parents have become more interested in money-making, thereby leaving the parenting mandate to house maids. That is wrong.".
Mrs. Nchey-Achukwu who also is a long standing children teacher and an advocate of child rights enjoined mothers and wives to recognize their position in building a lasting and enjoyable Christian family through dependence on God.
She reminded wives to note the position God gave their husbands as the head of the family and to always support them just she urged them to encourage their children to respect and honour their fathers.
She also gave some insight on strategies building what she called "Godly and enjoyable family homes" to include Godly marriages, parenting as a mandate/responsibility from God, discipline and maintaining right attitudes among others.
Mrs. Ama Green who spoke on the topic: "My Children and I – Be Involved in Their Lives at all Stages", said the paper is a reminder for parents to maintain a cordial relationship with their children so that they will not go astray.
She described the increasing violence in Nigeria, drug abuse, prostitution, armed robbery, among other societal ills as signals of failure in parenting and urged parents for a change of heart.