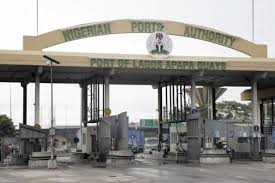 No fewer than six ships laden with petroleum products and agricultural commodities are waiting to berth at the nation's seaports situated in Nigeria's commercial nerve centre, Lagos, the Nigeria Ports Authority (NPA) has said.
The NPA in its regular publication, Shipping Position obtained by Maritime Bits stated that that the petroleum products in the six ships include premium motor spirit (PMS) popularly called petrol while the agricultural products include bulk sugar and soya bean meal.
The authority which presently has Mr. Mohammed Koko as its Managing Director also stated that another 25 ships at the ports are discharging fuel, bulk wheat, general cargo, container, bulk salt, bulk sugar and frozen fishes.
"Other ships are also discharging base oil, bulk fertilizer, steam coal and automobile gasoline", it added.
Meanwhile, 16 other ships also laden with petroleum products, food items and other goods are expected from between this week to June 5, 2022.
The authority said that the ships are expected to arrive at the Lagos Port Complex, indicating that they are carrying frozen fish, bulk sugar, container, bulk wheat, and butane gas.